Friday, May 05, 2023
Even more seismic. GUI -----> Chat Interface.

— Paramendra Kumar Bhagat (@paramendra) May 5, 2023
Grow: How academic Rob Henderson spun a side hustle into a primary income by sharing his ideas
Substack is a primary source of income and a testing ground for ideas and his forthcoming book .......... writing from his distinctive point of view, communicating authentically, and sticking to a disciplined writing schedule developed a paying subscriber base in the thousands. .......... Substack started out as a side hustle when I was in grad school, but it has become one of my primary sources of income. ........ The ideological rigidity of media and higher education has inevitably motivated smart and talented people to pursue novel experiments in the world of ideas......... we have seen prominent academics launch their own Substacks ....... Once a week, I'll post a roundup of links and interesting findings. I also take detailed notes on lectures and information-dense podcasts, which I share with paid subscribers. .......... Total subscribers: 32,850 ...... Paid subscribers: 1,516 ....... At that point, I had 85,000 Twitter followers ........... I'd gotten some attention for coining the phrase "luxury beliefs"—ideas and opinions that confer status on the upper class while often inflicting costs on the lower classes. ........... the key to growth has been communicating authentically and sticking to a disciplined writing schedule .......... I plan to write a "luxury beliefs" book at some point and have considered serializing chapters on my Substack. Paid subscribers will get a sneak peek at my current forthcoming book, which is due to be published in February 2024. ......... I haven't had any wild moments of insane growth. By sticking to a schedule and communicating honestly, I've built a devoted readership. Some tips: First, keep a consistent writing and production schedule so your readers know when to expect new content. I've published something every Sunday since January 2020. The only way to keep up a steady flow of output is to write about topics you actually care about. Second, understand that growth generally tends to be slow at first, so don't get discouraged. A year after launching my original newsletter before Substack, I had 7,000 subscribers. A year later, I had 14,000. A year after that, I had 28,000.
.
It is starting to get strange.
Let's talk about ChatGPT with Code Interpreter & Microsoft Copilot ............
.
Oh no alexa ... Chat GPT is coming for your primary use case! pic.twitter.com/k0myTWcHyX

— sam lessin 🏴‍☠️ (@lessin) March 19, 2023
Now that a Democrat proposed banning TikTok I think it is a great idea! ;)

— sam lessin 🏴‍☠️ (@lessin) March 16, 2023
https://t.co/beE1YAo6N4 Can I write it?

— Paramendra Kumar Bhagat (@paramendra) May 5, 2023
I just met SVB's CEO at the @TiEcon
event (big event for Silicon Valley's immigrants from India). Nice guy. As we said goodbye I said "don't lose the money this time."

Mean, I know.

Why was I there? A friend from Dubai invited me. He brings me dates. I tried to take down New… pic.twitter.com/Ylx5fHcm5H

— Robert Scoble (@Scobleizer) May 5, 2023
What's fascinating about Personal Assistant is its ability to perform tasks we never designed it for.

I asked it to monitor my inbox for a specific email and respond when it arrives.

Imagine an AI managing your inbox all day — organizing, drafting replies, and more. pic.twitter.com/5ISpXwjxdw

— Matt Shumer (@mattshumer_) May 4, 2023
Quit coffee almost 3 weeks ago, after 14+ years of ~2-5 cups of coffee per day 😱

— Kat Kajderowicz (@KKajderowicz) May 5, 2023
Teeth whitening strips are one of the easiest ways to look more attractive quickly

For $35 you can immediately improve your appearance

— How to Make Friends (@nickgraynews) May 5, 2023
Passed 7,000 Just Go Grind subscribers!

Writing in-depth profiles on some of the world's best founders every week has been a lot of fun.

In Sunday's newsletter I'm sharing the story of one of America's richest self-made women! pic.twitter.com/YUDH6K1Ee9

— Justin Gordon (@justingordon212) May 5, 2023
do you use ChatGPT?

— Paramendra Kumar Bhagat (@paramendra) May 5, 2023
I've spent 19 years in wealth management only to be outperformed by some shitcoin called PepeCoin. Might have to rethink some things.

— Douglas A. Boneparth (@dougboneparth) May 5, 2023
Heard an interesting-sounding plane fly over and went out to see what it was. Glad I did, because it was a Spitfire! That doesn't happen in America.

— Paul Graham (@paulg) May 5, 2023
Forrest Gump.

Bootstrapped Bubba Gump Shrimp.

To millions in revenue.

With his cofounder Lieutenant Dan.

Forrest may not be a smart man.

But he knows how to build businesses.

Here's the story. 🧵 pic.twitter.com/RCT3rTfIqH

— Andrew Gazdecki (@agazdecki) May 5, 2023
Aren't you all of these things? 😂

— Justin Welsh (@thejustinwelsh) May 5, 2023
Don't get mad. Get even 😂

— Justin Welsh (@thejustinwelsh) May 5, 2023
You really should take my course. Details in bio. Your artistry and productivity both would go up. .... I had a novel that I took to new draft with ChatGPT, another draft due soon. ... This is the new word processor.

— Paramendra Kumar Bhagat (@paramendra) May 5, 2023
Metaverse 2.0 is cooking.

It isn't like Zuckerberg's metaverse. https://t.co/wIoylxV7Ts

— Robert Scoble (@Scobleizer) May 5, 2023
Maximizing the benefits of AI while proactively mitigating the risks is key to OpenAI's mission: https://t.co/pbdxwExvGP

— Greg Brockman (@gdb) May 5, 2023
Our gut feel is like an AI that's been trained on millions of years of dealing with uncertainty.

And yet "data driven" bozos choose to ignore it.

— Daniel Vassallo (@dvassallo) May 5, 2023
Thursday, May 04, 2023
Emotional intelligence (EI) has been recognized as an important factor for success in the workplace. It involves the ability to recognize, understand, and manage one's own emotions, as well as those of others. With the rise of artificial intelligence (AI) and chatbots like ChatGPT, there is an opportunity to combine the power of technology with the benefits of emotional intelligence.
ChatGPT Literacy For Corporate Teams Of All Sizes (Online Course)
(Sign Up!)
In corporate teams, ChatGPT can be an effective tool for promoting emotional intelligence. Chatbots like ChatGPT can help team members communicate more effectively and build better relationships. By providing a platform for team members to express their thoughts and feelings, ChatGPT can help create a safe and open space for communication.
One of the key benefits of using ChatGPT for emotional intelligence is that it can help team members develop their self-awareness. By reflecting on their own emotions and behavior through conversations with ChatGPT, team members can become more aware of their own strengths and weaknesses. This self-awareness can lead to increased self-confidence, as well as more effective communication with others.
ChatGPT can also help team members develop their social awareness. By engaging with ChatGPT and other team members, individuals can become more attuned to the emotions of others. This can lead to better empathy and understanding, which can in turn improve relationships and teamwork.
In addition to promoting self-awareness and social awareness, ChatGPT can also help team members develop their emotional regulation skills. By providing feedback and guidance on how to manage difficult emotions, ChatGPT can help team members learn to control their own emotional responses. This can lead to more effective problem-solving and conflict resolution within the team.
ChatGPT Literacy For Corporate Teams Of All Sizes (Online Course)
(Sign Up!)
Overall, the combination of ChatGPT and emotional intelligence can be a powerful tool for corporate teams. By providing a safe and open space for communication and feedback, ChatGPT can help team members develop their emotional intelligence skills. These skills can in turn lead to better communication, stronger relationships, and more effective teamwork. As AI continues to advance, the opportunities for combining technology with emotional intelligence will only continue to grow.
ChatGPT Literacy For Corporate Teams Of All Sizes (Online Course)
(Sign Up!)
Wednesday, May 03, 2023
Things required to build a startup:

- Consistency
- Consistency
- Consistency
- Consistency
- Also consistency

— Andrew Gazdecki (@agazdecki) May 3, 2023
5 weeks ago, I had 0 followers.

I had never used Twitter in my life.

5 weeks later, I have:

• 550+ new connections
• A retainer contract to do Twitter & LinkedIn Ghost Writing
• A network of incredible like-minded people

Just keep going.

What's on the other side is…

— Christelle Delli (@IamChristelleD_) May 3, 2023
May 3, 2023
14 years ago

— Elon Musk (@elonmusk) May 3, 2023
Most people's problem is not work ethic.

It's working on the wrong thing.

You need to focus on high-leverage, creative, scalable solutions.

You need to outsource repetitive, non-creative actions.

Do this for a decade and you'll achieve what most people think impossible.

— Kieran Drew (@ItsKieranDrew) May 3, 2023
Change is inevitable; growth is optional.

— Peter H. Diamandis, MD (@PeterDiamandis) May 3, 2023
I have 10,000 blog posts

— Paramendra Kumar Bhagat (@paramendra) May 4, 2023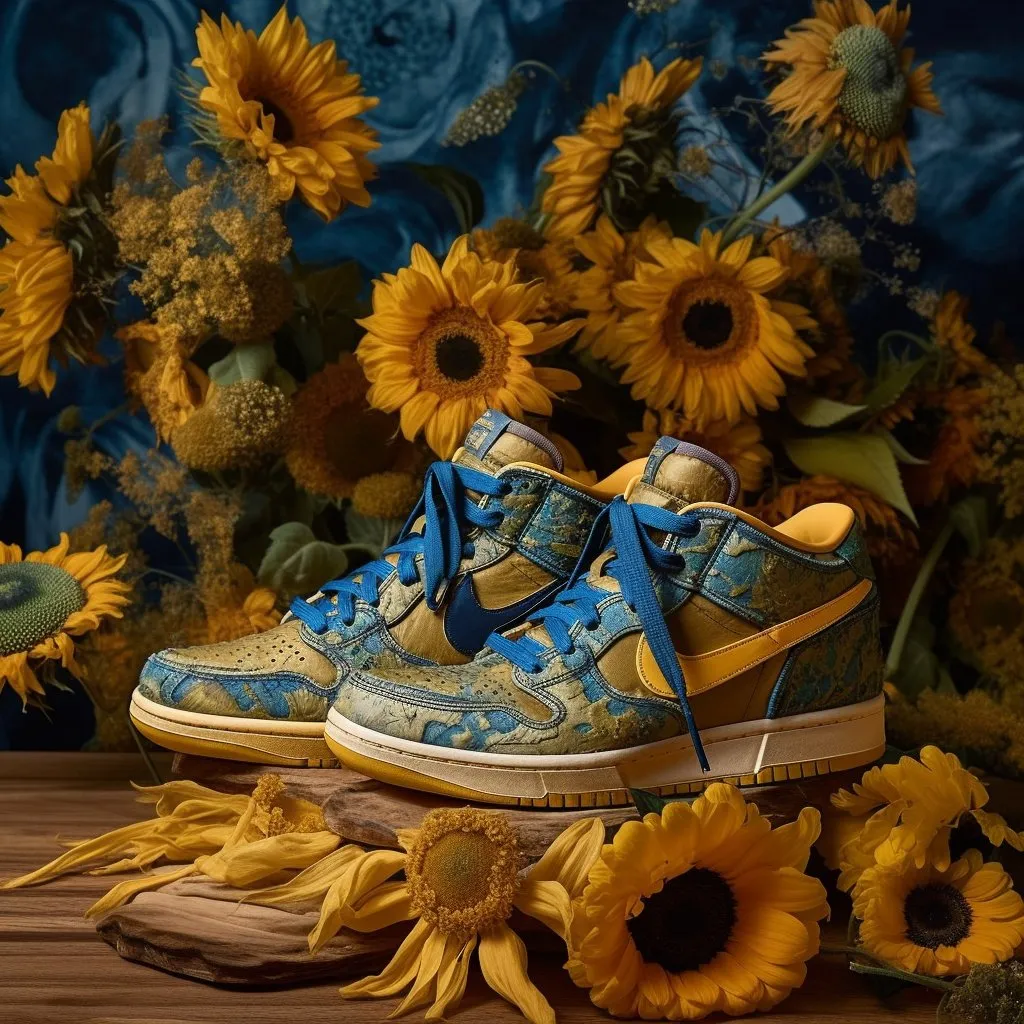 The thing that keeps me up at night?@OpenAI could take everything.

This is the doomsday scenario the committee isn't warning you about.

— Robert Scoble (@Scobleizer) May 3, 2023
:)

— Paramendra Kumar Bhagat (@paramendra) May 3, 2023
Very interesting interview between @dankurtzphelan and General Milley on the evolving nature of war, major differences between Ukraine and Taiwan, and why the US needs to speak softly and carry a big stick to manage risks to Taiwan.https://t.co/nMJaVrGVW3 via @ForeignAffairs

— Ryan Hass (@ryanl_hass) May 3, 2023
JPMorgan looking at PacWest bank like… pic.twitter.com/S4VDVttUk1

— Douglas A. Boneparth (@dougboneparth) May 3, 2023
These movies were deemed some of the most flawless films ever made. If you watched any of these, you'll know how amazing it was.

— BUZZNET (@BUZZNET) May 1, 2023
now this is an about page pic.twitter.com/p9sifT7wNv

— Andy Weissman (@aweissman) May 3, 2023
But music is growing like crazy.

— Paramendra Kumar Bhagat (@paramendra) May 3, 2023
Try this business process:

• Solve a problem
• Help 5 people solve the same problem
• Get feedback on what can be improved
• Systematize the process to be replicable
• Create content about how you helped people
• Promote the results obtained

Think of money as a reward.

— Leo | Growth Strategies 🚢 (@PathToIkigai) May 3, 2023
Trees - whoever knows how to speak to them whoever knows how to listen to them can learn the truth. They do not preach learning and percepts.They preach undettered by particular the ancient law of life. Thank @PravatKafley sir 🙏 you made my day .https://t.co/cABcUIMEjm

— Prabhakar Bagchand (@PBagchand) May 3, 2023
We used to call it "the metaverse."

But this isn't what Zuckerberg sold us.

Do we call it "metaverse 2.0?"

It took me a few seconds to realize this was all AI. https://t.co/hu1Z0AYrqE

— Robert Scoble (@Scobleizer) May 3, 2023
Invest 10K Now, Harvest 10M In 10 Yearshttps://t.co/46c9E5x24i
DemocracyTechhttps://t.co/fX1Weke5np

— Paramendra Kumar Bhagat (@paramendra) May 3, 2023
Just had a 5 minute ice bath.

I'm extremely disappointed.

According to twitter, I should be a millionaire now.

— Ben Merric (@TheBenMerric) May 3, 2023
How about transitioning well? And having generous interim welfare?

— Paramendra Kumar Bhagat (@paramendra) May 3, 2023
May 3, 2023