The Garden of Magic Eden
How the newest NFT unicorn has mastered scale through transparency, creativity, and community ...... Today, Magic Eden attracts over 20 million monthly unique visitors. ........ The platform retains the vast majority of market share and is typically responsible for over 95% of daily Solana NFT volume. ....... This all despite the fact that Opensea, the market incumbent, launched support for Solana NFTs in April—an event widely predicted to be a "Magic Eden killer." ......... . "They haven't necessarily done everything right, but they are always adapting and reacting to what the community needs." The company even has its own term for this building philosophy:
"Twitter-Driven Development."
........... startups are mirrors of their founders, from the cultural values they codify to the expectations they set through example ........ In a landscape dotted with scams, Magic Eden is deliberate in putting in place measures to prevent bad actors and manipulation. ......... one gets the sense that keeping Magic Eden running is like tending to the boilers of a steamship, where constant effort is necessary to keep the business propelling forward. ....... being authentically web3 over web2 (prioritizing community input over centralized decision-making) ......... All four co-founders are immigrants to the US (Jack, Zhuoxun, and Sid are Asian-Australian; Zhuojie lived in China until coming to the US for graduate school). Zhuoxun's early childhood was spent in Malaysia, until his mother moved the family to Australia when he was five. ......... Each of the founders has their own story of deviating from the path of least resistance to arrive at their current positions. For Zhuojie, that meant diving into a new programming language and learning blockchain development from scratch when he took on the role of Chief Engineer. "I was curious about Rust (the programming language of the Solana blockchain), web3, NFTs, crypto, and running a startup," says Zhuojie, recalling his reactions after getting the call from Sidney to help start Magic Eden. .......... Jack takes the opposite stance, arguing that Magic Eden ought to feel similar to using a web2 app while remaining web3 at its core ........ One of the challenges Magic Eden faces is scaling as a fast-growing, remote-first startup while maintaining strong company cohesion. The team is globally distributed, and building culture while remote is something that the founders spend a lot of time thinking about. "We've had success hiring from our own networks, but we need to cast the net wider and search for talent in different places," Sidney said. ....... Solana's wedge of fast, low-fee transactions could be eroded by a similar experience on Ethereum that also offers better security. .......... Today, most NFT marketplaces focus on the transaction itself, while the initial stages of creating purchase intent or sparking inspiration happen on other platforms like Discord and Twitter. The user experience is clunky and disjointed: users have to check multiple platforms to discover, communicate, transact, and connect, leaving an opportunity to build a more cohesive commerce experience that reflects the social activity happening around NFT purchases and ownership.
Unbundling Work from Employment
The internet and rise of micro-entrepreneurship ....... A 2017 McKinsey Global Institute study showed that 20-30% of the working age population in the US was engaged in independent work, and that the proportion of such work mediated by digital platforms like Uber and Etsy was growing rapidly. .......... YouTubers, podcasters, and gaming livestreamers who've monetized digitally-native hobbies ......... teachers, salespeople, farmers, chefs, and personal shoppers. ....... Freshbooks' 2019 study on self-employment found that the primary motivations for those pursuing self-employment were non-financial: most individuals seek a combination of freedom, fulfillment, and career control. ........ humans are driven by autonomy (desire to be self-directed), mastery (urge to improve), and purpose (desire to do something meaningful)—all of which independent work can facilitate. ......... direct payment models have made it viable for workers to earn a livelihood from even a small number of loyal fans; and platform companies in the gig economy and passion economy have paved new paths to work. ......... Substack has enabled writers to more easily earn income from writing, and Blok.fit and Playbook have enabled fitness instructors to run a virtual business. ........ Given that the online creative economy is growing at nearly 20% per year, verticalization is becoming an increasingly viable strategy as each vertical grows larger. And, in particular, COVID is an accelerant to new vertical platforms as nearly half of the US is jobless and seeking new, turnkey ways to earn income through end-to-end digital platforms. ......... Podcasting has been around since the early 2000s, but Anchor, a podcast platform launched in 2017 that simplifies podcast creation, was reported to be powering 70% of all new podcasts as of Q1 2020 and believes that its monetization platform effectively doubled the number of podcasts running ads. ........... Shopify, which has stated that its mission is to "make entrepreneurship more accessible," doesn't just superficially enable the creation of an online storefront, but offers deeper functionality tailored to e-commerce merchants: a dedicated network of fulfillment centers, merchant cash advances, marketing & SEO, etc. This focus on the e-commerce vertical has enabled it to build a $114 billion business, blowing past horizontal website builders like Wix that also offer e-commerce functionality (market cap of $14 billion, as of 7/28/20). ............. In the local services vertical, Dumpling gives personal shoppers everything they need to run their own grocery delivery businesses, including a fully-funded credit card for purchasing orders, professional website, client-facing app, and business coaching. ......... For micro-entrepreneurs, the tradeoff of independence is a de-risked company environment for learning, pivoting, and risk-taking— ......... On Substack, individual newsletter writers are already self-organizing into subscription bundles, and some are hiring teams and further professionalizing their content, effectively re-bundling into a new media organization (albeit, with a significantly different cost structure). ......... Despite myriad attempts by startups to create better video consumption experiences aligned to a specific vertical, YouTube remains unbundled because it aligns to consumer usage patterns: there's a large base of casual consumers who want to watch diverse content across categories, rather than visiting various destinations for different content verticals. As such, YouTube is an indispensable horizontal platform in the 'entrepreneurship stack' that supports independent creators across a variety of industries, from financial experts to unboxing video creators. ............... 22% of self-employed workers have multiple revenue streams, compared to 11% who work for an employer
Bet on me.

— Paramendra Kumar Bhagat (@paramendra) June 28, 2022
Unbundling Work from Employment , by @ljin18 https://t.co/eRZcWfRD75

— Paramendra Kumar Bhagat (@paramendra) June 28, 2022
I am all for a mediated session between the two. Putin is not even on Twittere. Zelensky-1. Putin-0. @ZelenskyyUa

— Paramendra Kumar Bhagat (@paramendra) June 28, 2022
Your job as CEO of a startup is to assemble a team that truly enjoys working together building a product they truly believe needs to exist.

— Andrew Gazdecki (@agazdecki) June 28, 2022
I swear when I pack to go on vacation I buy and pack sh!t I've never used. Like "oh yeah let me put this parachute and 6 violins in my bag😑"

— Cheryl Ingram (@DrCIOfficial) June 28, 2022
काठमाडौँ महानगरपालिकाले आज देखि हैजा सम्बन्धी समस्या समाधान गर्न २४ सै घण्टा हटलाइन टेलिफोन सञ्चालन थालेको छौ ।

1180 मा फोन गरेर आवस्यक जानकारी लिन सकिनेछ ।

— Balen Shah (@ShahBalen) June 27, 2022
most people have no idea what VCs look for

i certainly didn't

then i founded a startup and raised $12M from @a16z

here are 9 essential things to get across when raising VC money:

— houck⚡️ (@callmehouck) June 28, 2022
3/ the right timing

VCs use broad trends to judge whether users are ready for your product

being early is just as bad as being late

vine was early but tiktok is a $100 billion company

founders should make sure they're going after trends that VCs are excited about

— houck⚡️ (@callmehouck) June 28, 2022
5/ early traction

VCs want to see that startups are solving a real problem

this can be through either usage or testimonials@rahulvohra says 40%+ of your users should be "very disappointed" if your product no longer existed

founders should build something people actually want

— houck⚡️ (@callmehouck) June 28, 2022
8/ relevant experience

founder market fit may be more important than product market fit

experience = speed and speed is the number one advantage startups have

founders should solve problems that they understand well

— houck⚡️ (@callmehouck) June 28, 2022
tldr, you want to show VCs that you have:

- a big vision
- a growing market
- the right timing
- a unique insight
- early traction
- a moat
- a good reputation
- relevant experience
- inherent passion

— houck⚡️ (@callmehouck) June 28, 2022
how we raised a $12M series A from @andrewchen / @a16z for @launchhouse and the new, decentralized silicon valley 🧵

— houck⚡️ (@callmehouck) February 1, 2022
i booked our first house when i was crashing on a mattress on the floor of a friend's apartment

there was no master plan, but you know what they say...https://t.co/kXq9dFNWNR

— houck⚡️ (@callmehouck) February 1, 2022
what we realized in tulum, and have spent the last 18 months working on, is that silicon valley has never been a physical place

it's an idea

— houck⚡️ (@callmehouck) February 1, 2022
now, the pandemic has changed things once again:

- gen z, building web3
- global comfort with remote work
- capital abundance has shifted power to founders
- GTM runs through community + creators

— houck⚡️ (@callmehouck) February 1, 2022
no, SF isn't dying, but the startup world is flattening

new social norms, as well as tools for fundraising, hiring, and getting things done have made starting a generational company from anywhere easier than ever

— houck⚡️ (@callmehouck) February 1, 2022
the tradeoff with remote work is that it's suddenly much harder to build deep, authentic relationships with likeminded peers

discord servers and zoom calls are transactional at best, often chaotic, and lack serendipity

— houck⚡️ (@callmehouck) February 1, 2022
here's our new master plan:

- retain intimacy in the community as it grows through small, curated groups
- create software products to help members achieve their goals
- always have a strict no-nametag policy

— houck⚡️ (@callmehouck) February 1, 2022
"An in-house media arm to tell the story." Hire me to do that. I can tell in-depth stories on your founders and startups. Let's start with one. Let me show you what I can do.

— Paramendra Kumar Bhagat (@paramendra) June 28, 2022
we're also launching a lot this year

- residential and commercial spaces in new cities
- new verticals (launch house for x)
- digital programs at our metaverse location
- member-owned mini DAO clubs
- an in-house media arm to tell the story

and some other stuff 🙃

— houck⚡️ (@callmehouck) February 1, 2022
@thatguybg @j__cub I will do 10 paid blog posts on one of your Founders to be published at my blog (https://t.co/qCD6wOYER5) that can also be cross-posted anywhere else they might choose as long as they hyperlink to the original post.

— Paramendra Kumar Bhagat (@paramendra) June 28, 2022
The stories will be so in-depth, it will help with internal team building. Opening up helps. It will also feed the hard-core users of their product. It will help early and future investors get a better grip on who they are, where they are coming from

— Paramendra Kumar Bhagat (@paramendra) June 28, 2022
These will not just be human interest stories. The company and the product stay front and center. .... Let's just start with one. What they will pay me will be their best marketing investment ever.

— Paramendra Kumar Bhagat (@paramendra) June 28, 2022
A million registered users isn't cool. You know what's cool? A high retention rate.

— Vatsal Kanakiya (@vazzupk) June 28, 2022
@rolliwrites Thanks for the like on my poem tweet. How do you get published in the New York Times? #kudos

— Paramendra Kumar Bhagat (@paramendra) June 28, 2022
OK hear me out: Airbnb but *only* for parties. Looking for investors https://t.co/MaDysNCXwu

— Adam Singer (@AdamSinger) June 28, 2022
Today I'm turning 26 years old! 🥳

Unlike many, I had a very untraditional entry into adulthood:

• I didn't go to college
• I built an 8-figure DTC business before I could drink
• Today, I employ ~30 people

These are 13 things I wish I knew sooner 👇

— Nik Sharma (@mrsharma) June 28, 2022
"you can ask someone for a million dollars but you can't call to book your own optometrist appointment?" - my mom this weekend in disbelief🤠

— paige finn doherty (@paigefinnn) June 27, 2022
Be conscious about what you consume.

What you consume becomes how you feel. This includes consuming:

• foods
• beverages / alcohol
• content (tv, social media, youtube, podcasts)
• relationships

Your output is a product of your inputs.

— Nik Sharma (@mrsharma) June 28, 2022
Thank you Andrew - takes one to know one 😉

— Nik Sharma (@mrsharma) June 28, 2022
'Cynics sound smart but optimists build the future.'

More beautiful writing with deep insights and real perspective👇 https://t.co/tnao5Lbwp3

— Misha (@MishadaVinci) June 28, 2022
I was inspired by the energy at NFT NYC last week, and it got me thinking about my time as an entrepreneur during the early web2 era. The ideas here overlap with the tweet thread I posted yesterday, with added context and details from my personal experiences. 👇

— cdixon.eth (@cdixon) June 28, 2022
Toys, Secrets, and Cycles: Lessons from the 2000s https://t.co/HjaMYTs6lp

— cdixon.eth (@cdixon) June 28, 2022
oh, man! we should have hung out!!

— m3mnoch (@m3mnoch) June 28, 2022
This is my favourite bit from your post as it feels v. apt right now.

"You had to decide whether you wanted to be the idealistic band at the indy bar or be pragmatic — potentially making compromises — and play in stadiums."

— ntkris (@ntkris) June 28, 2022
I met you at your office at your event and at an event at another location where you were a speaker (NYU?). Then you changed coasts.

— Paramendra Kumar Bhagat (@paramendra) June 28, 2022
Toys, Secrets, and Cycles: Lessons from the 2000s
I started my internet career in the early 2000s during the dot-com bust. It's hard to picture this now, but the internet was a thing that people used only intermittently, to check email or plan travel or do some research.
The average internet user spent about 30 minutes a day online, compared to about 7 hours today.
........... The National Academy of Sciences ranked the internet 13th in its list of great inventions over the last 100 years, beneath radio and telephones ........ At the same time, there was a small but growing movement of developers and founders who were excited about the idea that the internet could be more than a read-only medium – that it could allow anyone to create and publish, to not only read but also write, as we said back then. This movement became known as web 2. The runner up name was read-write web. ......... there's a strong correlation between rich product design spaces and what smart people find interesting ........... Another striking thing about that period was how small and passionate the web 2 community was. I remember in 2004 going to what I think might have been the first New York Tech meetup. ......... Sometimes I get asked how I first met old friends like Fred Wilson and Alexis Ohanian. The simple answer is there just weren't that many people, especially on the east coast, who were interested in these topics. We all knew each other. ........ But people were very focused and excited. The feeling was that a revolution was brewing. We knew a secret and the rest of the world hadn't figured it out yet. ......... Yahoo was considered a savvy company, and said they were making web 2 a core part of their strategy.......... The basis of competition switched from creative idea generation to disciplined execution. You had to decide whether you wanted to be the idealistic band at the indy bar or be pragmatic — potentially making compromises — and play in stadiums. .......... By 2007, things were looking up for web 2. Among other things, Facebook passed 10M users, Twitter was growing and had just gotten VC funded, and Google acquired YouTube. .......... from a startup perspective, the 2008-11 era turned out to be a golden age. Apple released the iPhone app store in 2008 and by 2009 talented founders were pouring in. The mobile app revolution was in full swing. .......... Almost all of today's top mobile apps were created by companies founded between 2009 and 2011, including Uber, Venmo, Snap, and Instagram. .......... even if social, cloud, and mobile each improved linearly, the combination could improve exponentially. ........ My belief is that the best place to look is crypto and web 3. ......... Things that look interesting to smart people usually do so because they are rich with product possibilities. These possibilities eventually become reality. Toys become must-have tools. Weekend hobbies become mainstream activities. Cynics sound smart but optimists build the future.
Who in Europe has ever paid EUR 7 for an Espresso? ( Starbucks does not count, it's not real coffee anyway, don't @ me).

— Rim-Sarah Alouane (@RimSarah) June 28, 2022
If anyone thinks " Bahun ( Brahmin ) bashing " will solve the issue of caste discrimination then nothing can be more unfortunate and misplaced than that . It is equally casteist and divisive . We all Nepalese have to jointly fight this curse called caste .

— Prabhakar Bagchand (@PBagchand) June 28, 2022
If you bought any amount of #Bitcoin at $50k and watched it plummet to $20k but then rip in a year to $100k would that be a bad investment?

— Natalie Brunell (@natbrunell) June 27, 2022
When will my startup go viral? 🤔 pic.twitter.com/RgK29G55Vq

— Dagobert Renouf (@dagorenouf) June 27, 2022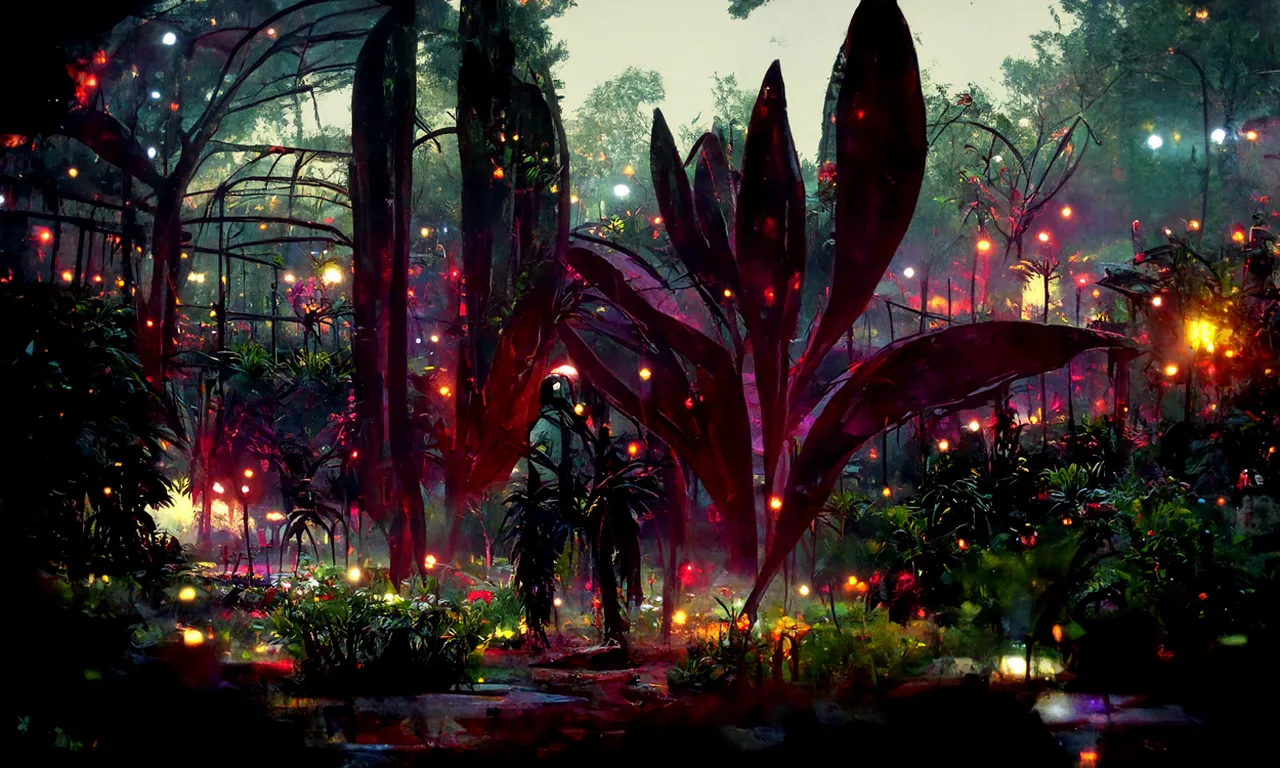 .@MagicEden has become the dominant Solana NFT marketplace in just 9 months, with over $3B GMV, 1.5M transactions/mo, 250K monthly users, and a recent valuation of $1.6B.

Despite its success, the story of the company hasn't really been told:https://t.co/FZo15eMwaI

— Li Jin (@ljin18) June 27, 2022
Vitalik Buterin (co-founder of Ethereum) and his dad pic.twitter.com/zljKxHsiVt

— Dripped Out Technology Brothers (@TechBroDrip) June 25, 2022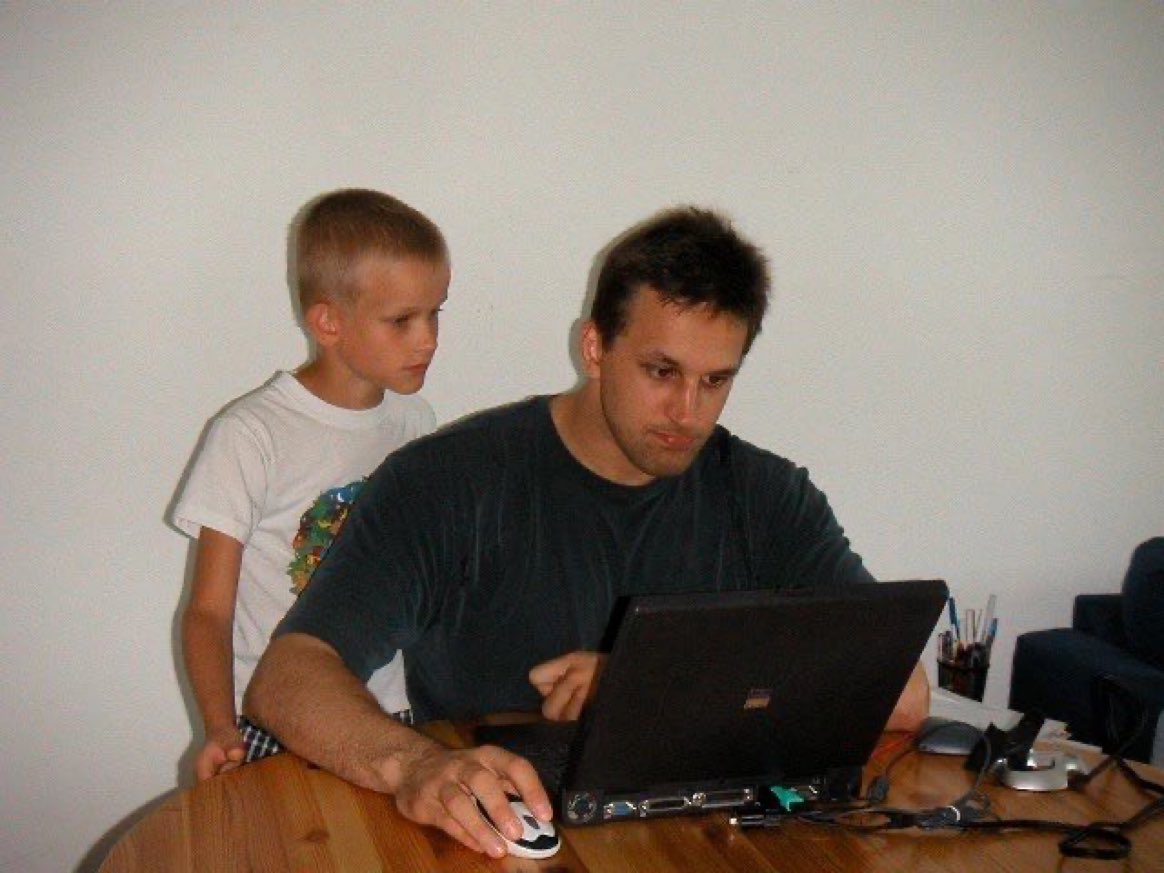 At an early stage company, 90%+ of employee effort goes toward building a better product and working with customers.

At very large companies, it's probably like 10-15%.

A primary objective for companies in the middle is to stave off this inevitable tide as long they can.

— Jack Altman (@jaltma) June 25, 2022
The Founding Fathers wrote a constitution designed to prevent a tyranny of the majority. But what happens when you have a tyranny of the minority, gaming the system to promote a radical agenda that flouts the will of the majority under the guise of constitutionalism?

— David Axelrod (@davidaxelrod) June 26, 2022
Did you know? When SCOTUS said in 1937 that the Social Security Act was "unconstitutional", President Roosevelt didn't ask people to vote harder in the next election, he told the Supreme Court he'd add more justices until they backed off, which they did. — We can still do that.

— Andrea Junker (@Strandjunker) June 26, 2022
Tremendous congrats @JasmineCrow!

Atlanta food waste managment startup @Goodr raises $8M https://t.co/3aFhk4YNBL via @AtlantaInno

— Pronounced Sher - Elle (@Sherrell_Dorsey) June 25, 2022
Senator John Cornyn longing for the return of segregation, and Mary "White Life" Miller simply reaffirmed what communities of color have known forever — it's always been about race. Always.

— Lakota Man (@LakotaMan1) June 26, 2022
संजय राउत की भाषा के कारण शिवसेना सत्ता खोने की कगार पर पहुंच गई है: बाग़ी विधायक दीपक केसरकरhttps://t.co/iJji3wqnVF pic.twitter.com/hb2NCGVcvi

— BBC News Hindi (@BBCHindi) June 26, 2022
My sherni ❤️ https://t.co/luut43RQiO

— Gurbaksh Singh Chahal (@gchahal) June 26, 2022
Better to (1) ignore most trolls (b) or hire a small team of counter trolls and (3) selectively zap at a few select of them, which is what your sherni seems to be doing! :)

— Paramendra Kumar Bhagat (@paramendra) June 26, 2022
This is not GOP territory. This is LA, a deep blue city in a deep blue state. This is the police in a city completely controlled by the Dems, in a state announced by @GavinNewsom to be a safe haven for people seeking abortions, responding to protests for reproductive rights. https://t.co/nlb3bjlfhG

— Dr Robert Minchin (@robminchin) June 26, 2022
Like it or not, the future is already happening.

Here are 7 crucial steps to get up to speed (or get left behind):

— Misha (@MishadaVinci) June 26, 2022
Um, what!? https://t.co/DRgV8rPbsi

— Amy Hyslop-Stover MD (@dancingnancy43) June 25, 2022
The whole renting versus buying argument is stupid. I can't afford to do either.

— Douglas A. Boneparth (@dougboneparth) June 26, 2022
I honestly don't know what to say about American politics right now.

We are winding back the clock without compassion, civility, or a plan, echoing the chaos of Brexit, except we're just Leaving each other behind.

When it's tough to Remain 🇺🇸, only our adversaries win.

— Paul Griffiths (@paul_griffiths) June 25, 2022
The internet is just a new technology for transferring information. (30 years ago)

The blockchain is just a new technology for transferring value. (now)

— CZ 🔶 Binance (@cz_binance) June 25, 2022
Agreed.

— Paramendra Kumar Bhagat (@paramendra) June 26, 2022
Although I cannot vote in the US, my family and two American children have been here for many years. I founded @Renew_Democracy in the US in 2017 because it was clear that threats to liberty & democracy weren't only coming from dictatorships, but from "inside the house". https://t.co/6JmsQtG3He

— Garry Kasparov (@Kasparov63) June 25, 2022
Blind spot for online entrepreneurs

Building a D2C brand online has lot of advantages but one visible blind spot is not being able talk to customers directly. Founders need to find a way to connect with your customer or user.

#startups #entrepreneurs

— Mehta Sanjay (@mehtasanjay) June 25, 2022
How to create alignment at your startup...

1. Define your why
2. Define your purpose
3. Define your mission
4. Define your customer
5. Define your culture
6. Define your vision
7. Define your north star

Then share with team members often.

— Andrew Gazdecki (@agazdecki) June 26, 2022
BBC Alert! Ukraine war: Missiles strike across country as G7 leaders meet https://t.co/4V4eb5SrRU pic.twitter.com/mRERPtmnjP

— Jason S ♋ 🇺🇸 (@theluckyman) June 26, 2022
Meet one of the last potters keeping Korea's onggi tradition alive pic.twitter.com/Lse9R4A1dp

— Business Insider (@BusinessInsider) June 26, 2022
हमारे युवाओं और देश के भविष्य को खतरे में डालने वाली अग्निपथ योजना के खिलाफ आज कांग्रेस के 20 नेताओं और प्रवक्ताओं ने 20 शहरों में भारत के युवाओं की आवाज उठाई।
हम युवाओं की आवाज को बुलंद करते रहेंगे, जिसका आह्वान है- #AgnipathWapasLo

: @Jairam_Ramesh जी https://t.co/NH8xFTTvrC

— Congress (@INCIndia) June 26, 2022
#LeftRightCentre | Sanjay Hegde, Senior Advocate, Supreme Court on the political turmoil in #Maharashtra pic.twitter.com/spoVsVxs7K

— NDTV (@ndtv) June 26, 2022
This is so insane and also explains why America is so polarized right now. pic.twitter.com/dxVJhop1wz

— Gurbaksh Singh Chahal (@gchahal) June 25, 2022
Was inspired to visit Logan Square yesterday to try this pizza. It didn't disappoint 😋

Strange observation: all the spots I went to were playing music from the late 90's… I really enjoyed it! pic.twitter.com/dh9kHj3Si7

— Jason Weingarten (@jasonweingarten) June 26, 2022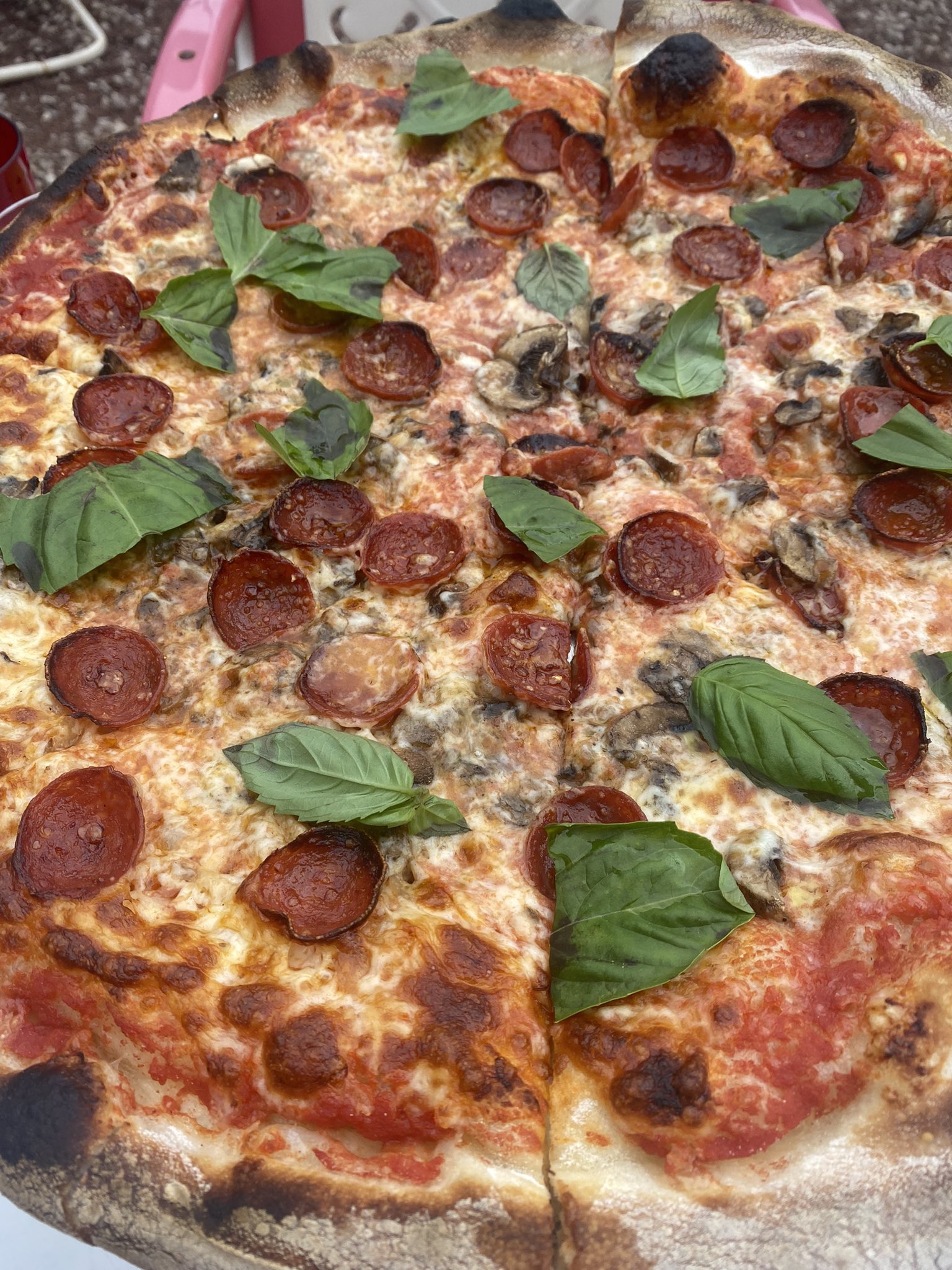 Startup founders please go to therapy, get a coach, and raise your pricing.

— Andrew Gazdecki (@agazdecki) June 26, 2022
Good luck getting women to go to college in states with no legal abortion.

— Jocelyn J. Fitzgerald MD, FACOG (@jfitzgeraldMD) June 26, 2022
Putin is escalating. We must respond

— Paul Massaro (@apmassaro3) June 26, 2022
To Seek Only A Military Solution Is Dangerous https://t.co/JJFurOA3Vo

— Paramendra Kumar Bhagat (@paramendra) June 26, 2022
For the moments when we DO insist on elections, we must be PRECISE with what we need and we will do with that power:

How many seats does the party need to Codify Roe?

Dems must SAY THAT. Not just "go vote" or "give us $6 to win." That is demoralizing, losing, unfocused nonsense

— Alexandria Ocasio-Cortez (@AOC) June 25, 2022
"Exercises are like prose, whereas yoga is the poetry of movements. Once you understand the grammar of yoga; you can write your poetry of movements." – Amit Ray#Yoga ☀️ pic.twitter.com/LnfKVgScng

— Jeanette JOY☮️ Every bright idea deserves a story. (@JeanetteJoy) June 26, 2022
Media: @MaxBoot: "Hamilton's nightmare has become reality. We are living under minoritarian tyranny, smaller states imposing their views on the larger through disproportionate sway in the Senate and electoral college — and therefore on the Supreme Court." https://t.co/HDxAIOkZ4w pic.twitter.com/kI4a3lmoH9

— Porter Anderson (@Porter_Anderson) June 26, 2022
I know we're all distracted, but there is still a pandemic happening.

Many physicians/scientists I respect are alarmed about the BA5 variant. Israel is reportedly seeing a huge increase in ICU admissions. The variant is the most transmissible and immune evasive yet.

🚨MASK UP🚨 https://t.co/JAW727EhBq

— Leah McElrath 🏳️‍🌈 (@leahmcelrath) June 26, 2022
Hello @DavidBoclips @Boclips Applied for your open VP of Global Marketing position on @indeed on June 23. I would be a great fit and would produce excellent results. Please consider. Thanks.

— Paramendra Kumar Bhagat (@paramendra) June 28, 2022
Trying to figure out what you want is a process. Can take time. The journey itself has to be rewarding.

— Paramendra Kumar Bhagat (@paramendra) June 28, 2022
Hello @mentorwithsamir Applied for your open Digital Growth Strategist (Team Lead) on @indeed on June 20. I would be a great fit and would produce excellent results. Please consider. Thanks.

— Paramendra Kumar Bhagat (@paramendra) June 28, 2022
You just might be my first troll. :) If you are not a bot, that is.

— Paramendra Kumar Bhagat (@paramendra) June 28, 2022
Was chatting with an investor I look up to recently and he thanked me for having an opinion and sharing it often. Will admit that continuing to be authentic in a world that feels increasingly caged is a hard thing to do. Especially in venture.

— Nichole Wischoff (@NWischoff) June 28, 2022
Diversity & Friction- why you need to stop avoiding conflict and discomfort to have a truly diverse organization https://t.co/HEX2EvxzTB

— Andrea Guendelman (@FutureofWomen) June 28, 2022
Diversity & Friction
friction is one inevitable result when any organization – a company, a non-profit, a government agency, or a military unit – accepts more diverse members into its ranks. ......... When individuals in the group no longer have the same shared backgrounds, perspectives, and life experiences, those emerging differences can generate friction, discomfort (not unlike the discomfort that can come with sudden silence), and even conflict. ......... Denying friction in a diverse organization is akin to Victorians denying sex. It doesn't go away; it just comes out in other, unexpected, and possibly counterproductive ways. ........
diversity plays an essential role in counteracting groupthink. But volumes of literature also reveal how resisting groupthink creates conflict.
.............. Diverse perspectives fuel creativity. ........ tension and friction – ideas and people rubbing against each other. It comes from conflicting visions of how the world works coming into contact. These collisions generate heat but also light .......... Organizations stagnate without friction. They become sterile, boring, conformist, and risk-averse. Or the friction erupts, but without warning, in the form of conflicts that can sap morale, cause talent to leave, or even create legal threats, public relations disasters, or customer relations nightmares. ............ continuous learning alongside fellow workers and constant negotiation with those colleagues. .......... The best teachers don't deliver or download knowledge. Instead, they provide scaffolding so that students construct their knowledge. ......... Diversity & inclusion lectures often devolve into a class where neither pupils nor students want to be. .......... Charged topics like diversity and conflict can often best be approached indirectly. It lowers the stakes for everyone involved. It also helps the learning feel less like a chore. ........ Play is so essential to humans and animals. It is how our young brains develop the patterns and tools we will need for the rest of our lives. It is also how we learn about conflict. Play is thus deadly serious. ........... Play is also – obviously – joyful.
https://t.co/N2yboFzry6 #poem #poetry The Feast Of Life In The Here And Now

— Paramendra Kumar Bhagat (@paramendra) June 28, 2022
I am looking for a job. Can you lead me to one? :)

— Paramendra Kumar Bhagat (@paramendra) June 28, 2022
Who is the most intelligent bitcoin critic?

— Pomp 🌪 (@APompliano) June 28, 2022
@paulkrugman is highly intelligent (my favorite @nytimes writer) and he is a fierce bitcoin critic. But I would not say he is an intelligent bitcoin critic. Makes sense?

— Paramendra Kumar Bhagat (@paramendra) June 28, 2022
That's how we break news. Watch time stamp and everyone else will now copy us. https://t.co/ZAxY1RJnb7

— Gurbaksh Singh Chahal (@gchahal) June 27, 2022