Saturday, July 01, 2023


Deepak was a middle-aged man living in the bustling city of Mumbai, India. He had seen his fair share of changes over the years, as technology infiltrated every aspect of daily life. But one thing that always puzzled him was the way people in the West clung to their cash, even in the face of advanced payment systems. He considered it a thing of the past, a relic of a bygone era.

One sweltering summer day, Deepak found himself in a narrow alley lined with food stalls and eager customers. The tantalizing aroma of street food filled the air, mingling with the sounds of chatter and sizzling oil. As he strolled along the bustling street, his eyes landed on an American tourist standing in front of a colorful ice cream cart.

The American man, clad in shorts and a loose T-shirt, carefully reached into his pocket and pulled out a wad of cash. Deepak furrowed his brow, perplexed by the sight. In India, cash transactions had become increasingly rare. People simply whipped out their smartphones, scanned a barcode displayed on the vendor's cart, and completed the payment through digital wallets. It was quick, convenient, and left no room for error.



Intrigued by this oddity, Deepak lingered nearby, observing the unfolding scene. The American approached the ice cream vendor, who had a small mobile payment terminal next to his display of frosty delights. A confused expression crossed the vendor's face as the tourist extended his hand, offering the cash for the ice cream.

Deepak couldn't help himself any longer. He stepped forward, catching the attention of both the American and the vendor. With a friendly smile, he said, "Excuse me, sir. I hope you don't mind my curiosity, but we usually pay using our smartphones here. It's faster and more efficient. Would you like some help?"

The American looked surprised but grateful for the offer. "Oh, thank you! That would be great," he replied with a hint of embarrassment. "I'm not used to these mobile payment systems. I guess I'm just an old-fashioned cash guy."

Deepak chuckled warmly. "No worries. It's fascinating how our payment methods differ across cultures. Let me show you how it works."

Deepak took out his smartphone and opened his preferred mobile payment app. He swiftly navigated through the options and generated a barcode on his screen. Holding the phone toward the vendor's terminal, he scanned the code, and a satisfying beep confirmed the successful transaction.



The American watched in awe as the transaction took place within seconds. "That was incredible! So efficient and convenient," he exclaimed.

Deepak nodded, pleased to share a bit of his culture with the visitor. "Indeed, it has become an integral part of our lives. It saves time, reduces the risk of carrying cash, and offers various discounts and rewards. Plus, it helps in creating a digital record of transactions."

The American fished out his wallet and tucked away the cash. "You've opened my eyes to a new way of doing things. I guess it's about time I embraced this digital era."

With a newfound appreciation for the benefits of mobile payments, the American bid Deepak farewell and indulged in his chosen ice cream flavor. Meanwhile, Deepak continued his stroll, content that he had helped someone understand the changing dynamics of a cashless society.

As he walked away, Deepak couldn't help but smile, knowing that he had bridged the gap between cultures and made a small difference in the life of a stranger. It was a reminder that even in an increasingly interconnected world, there was always room for learning, understanding, and embracing new ways of doing things.


Friday, March 10, 2023
For a long time India has been a promising country that simply did not deliver. That is now changing. There are thousands of tech startups that prove the point. But the move by Apple to start iPhone production in India is a huge symbolic step. That is Apple saying India seems to have done its homework.
India needs a huge manufactuting base to create the large number of jobs it needs for its huge young population. The intractable labor and land laws mean most Indians end up in what gets called the "informal sector." There is a lot of entrepreneurship going on in that informal sector. People do so much with so little. It is heartwarming to see many of those street vendors take digital payments seamlessly.
Google getting an Indian CEO was a big symbolic step. Microsoft getting an Indian CEO was a big symbolic step. That CEO taking Microsoft from 200 billion to over a trillion was big. The recent ChatGPT move on the part of Satya Nadella has been huge and symbolic. And now this move by Apple adds to that momentum.
The two biggest democracies are attemtpting sync.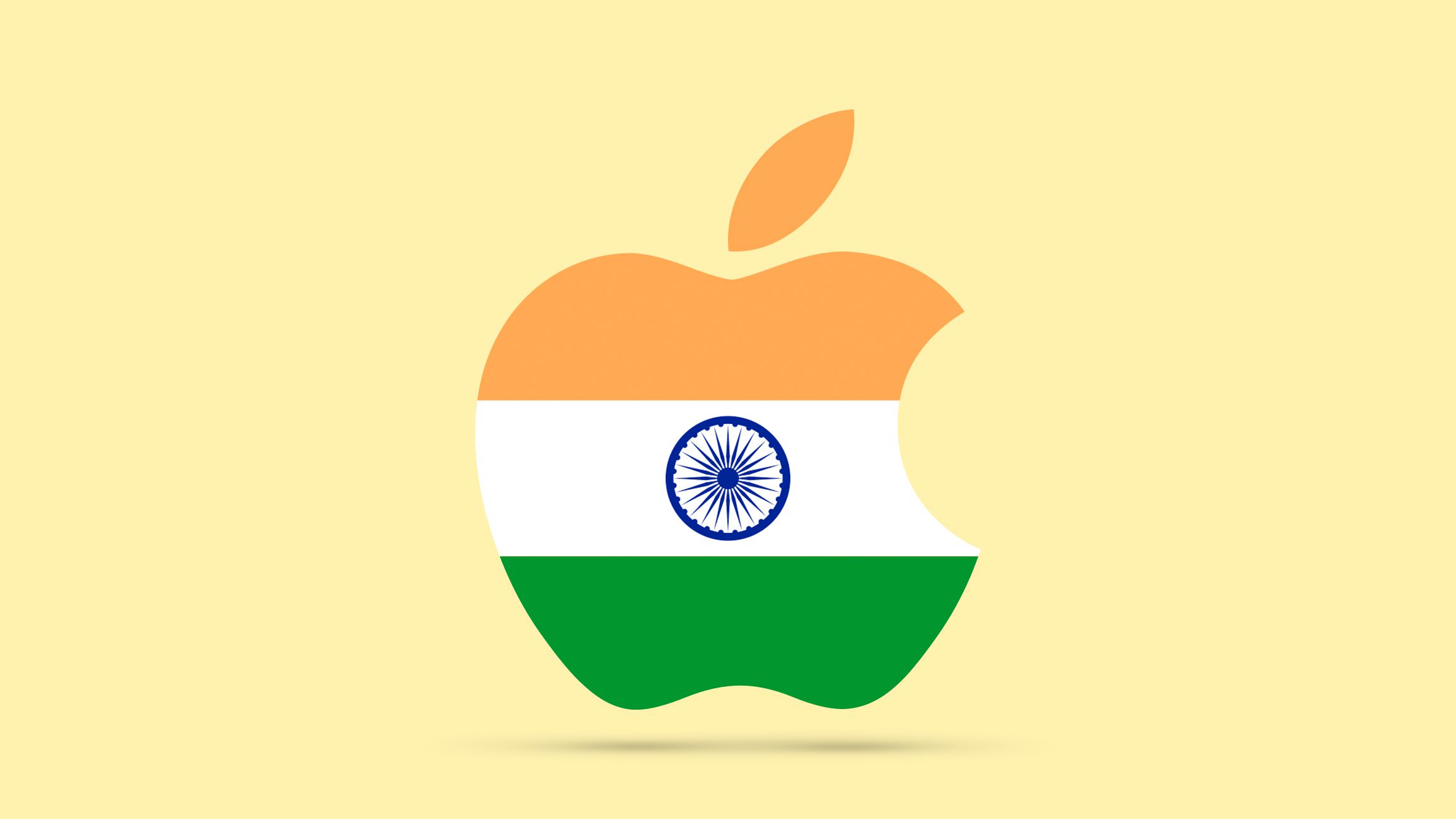 Apple begins making the iPhone 14 in India, marking a big shift in its manufacturing strategy
Rewriting the Rules of Audience Targeting
The way people and tools are handling personal data is fundamentally out of sync with the new privacy-focused world. .......... what if we could personalise advertising without systematically collecting and exposing personal data? ....... The ad industry is fast approaching a crisis point. Cookies are disappearing, mobile IDs are vanishing, and consent rates are falling. This is an existential threat, not just to internet advertising but to the internet in general. If advertising fails, then business models supporting the open internet will fail, professional journalism will struggle, and the internet as we know it will be swallowed up by the walled gardens. ........ the pervasive surveillance of our every move online can no longer continue. ....... a high-level understanding of what publishers needed, a good grasp of privacy rules, very good knowledge of technology and tons of ideas. The canvas they were using to draw the building blocks of what would then become ID Ward (now Anonymised) was truly blank. ......... They spent months absorbing information from all corners of the advertising world, learning the jargon, diving into the tech, figuring out which tools were compliant and which were marketing a lie. They found that regulatory compliance isn't sexy enough to sell, that companies were happy to break the law if it meant hitting revenue targets, and that leadership was hard to find. In short, they learnt that the industry was, well, a bit of a mess. Convincing a huge, chaotic, fragmented industry that they had to radically change the way they treated data was always going to be difficult, but the need for change was greater than they originally thought and time was on their side. .......... a mission to decouple personalised advertising from personal data. ........ make digital advertising fit for the future and protect advertising business models that support a free, independent internet. There is a direct connection between brands' ability to speak to consumers online, the ability of journalists to report facts to the public and our right to be informed from a plurality of sources without breaking the bank. ......... without all of the snooping and systematic privacy invasions that are currently rife in the advertising industry ........ By replacing people's personal data with anonymous datasets across the entire digital advertising ecosystem
.
Thursday, August 04, 2022
Life in Bangalore does have its ups and downs pic.twitter.com/qUOCHRMLMF

— aarthi parthasarathy (@aarthipartha) August 4, 2022
Bangalore needs a connecting flight from the airport to the city.

— Harish Iyengaar (@scaryhairyman) August 4, 2022
It's pouring buckets !
Davangere to Bangalore pic.twitter.com/3K6BJH8Eho

— Lavanya Ballal (@LavanyaBallal) August 4, 2022
Things I love about Bangalore:

- People
- Ambition
- Empathy
- Coffee stops
- Beautiful skies
- Professionalism
- Collaboration mindset
- Networking opportunities

Other cities might have less traffic, high living standards, & cheap transportation rates, but Bangalore is a vibe.

— Tanay Pratap (@tanaypratap) July 31, 2022
In Bangalore if you are travelling to office all five days and still manage to deliver all your projects within deadlines then trust me you are no less than superhuman #bengalurutraffic pic.twitter.com/PzVf78GuJ8

— Divyanshu Singh (@Divys_singh) August 4, 2022
Cancel culture in Bangalore is guessing which of your 3 rides that are 20+ minutes away are most likely to cancel on you so you can cancel 2 of them before you're charged a cancellation fee only to have the chosen one cancel on you as well.

— Shikha (@ShikhaGupta__) August 2, 2022
Just took an auto in #Bangalore and my driver is a STARTUP FOUNDER. Still in research phase but in transportation industry. He works as an auto driver at night to understand the commute problem in Bangalore better
MY MIND IS BLOWN🤯
My @peakbengaluru & I think it's unbeatable🤯

— Rishita Singh (@rishiitaaa) July 28, 2022
This is how rain arrive in #Bangalore all the seasons 😊 pic.twitter.com/yNkH1hsoIE

— ayusmita (@behindmeyouare) July 27, 2022
1956 :: Traffic and Weather In Bangalore

(Photo Division ) pic.twitter.com/JmeeEVMfLQ

— indianhistorypics (@IndiaHistorypic) July 28, 2022
This is the situation of yet to be opened Mysore-Bangalore expressway & the breach of lake Engineering! 👇#DoubleEngineDisaster@KTRTRS @pbhushan1 pic.twitter.com/GZdUVD97nU

— YSR (@ysathishreddy) August 3, 2022
Earlier CM's : We'll make Bangalore like California.

Current CM: We'll follow UP model.

What a fall ...

— Pramod Kanni 💙 (@Pramod_Kanni) July 30, 2022
One small request to the TN govt.

Before you operationalize the airport, please build a Metro or a Rapid Metro, from an existing metro station to this airport.

Else, like in Bangalore, we will have to pay more in taxi fare than our flight fare. https://t.co/gEOu8Bpdmg

— The Kaipullai (@thekaipullai) August 1, 2022
Best thing happened today 🙌
ISKCON BANGALORE ❤️ pic.twitter.com/Qaxzovkfnz

— Shivaye (@sagareyaa) July 31, 2022
Roads & Traffic are getting worse during rain in Bengaluru.! #bengalururains #Bangalore pic.twitter.com/FKXtDVfgRf

— lovely gupta (@lovely011235) August 3, 2022
Today I had worst experience of Bangalore traffic 😩
Took almost 5 hours to reach my home from office #Traffic #bangalorerains #rain pic.twitter.com/OQBF697oWC

— Anoop E K (@anoopek) August 3, 2022
It is not the tech that is missing, but the intent to fix it. Instarmac is a home grown solution from Bangalore. https://t.co/sy4hf16H8P pic.twitter.com/bklkhkJgYy

— Rocks (@naikrakesh) August 3, 2022
Why I hate startups#Startup #Startups #startupindia #Bangalore #funnyreels #rant pic.twitter.com/1yIYyz4RMK

— Ahmed Shariff 🇮🇳 (@TheAhmedShariff) July 26, 2022
Bangalore people be like

Weather " acha h "

#RainyDay #bangalorerains pic.twitter.com/A55SO7Fl5E

— Mohini_Khatiyan 💼 (@mohinikhatiyan) August 2, 2022
Good Morning Guyzz 🫶🏻 #Bangalore #Bengaluru #love #gardencity pic.twitter.com/qGg1xUMBZy

— Yashaswini (@yashaswini9999) August 4, 2022
#Bangalore #Rain #flooded

Monsoon ✨ #KarnatakaRains ❤️ pic.twitter.com/bgE9XaOcM5

— Dhanush Reddy M (@DhanushMReddy) August 2, 2022
In bangalore 👿Open rajakaluve sucks a person inside. pic.twitter.com/nNEXPAt9ur

— Indira(இந்திரா) (@Indirakkdi) August 4, 2022
Bangalore if everyone decided to follow lane discipline while driving pic.twitter.com/AmM3ZWUyZJ

— RaunakBaig (@RaunakBaig) August 4, 2022
UP Model is here in Bangalore. Yay https://t.co/WstnUmVgXc

— Drunk Journalist (@drunkJournalist) August 4, 2022
It's been 8 months since I moved to Bangalore and the quality of people I come across here just keeps on impressing me.

It's the network effect of talent in play.

— Paras Chopra (@paraschopra) July 31, 2022
Can never stop posting about how good Bangalore sunsets are🥺@peakbengaluru pic.twitter.com/5sILsaPVRD

— Kritagya Nayyar (@KritagyaNayyar) August 4, 2022
I was missing Bombay too much so it came to Bangalore pic.twitter.com/3PLISPJoBg

— meko kya main toh minion hoon (@youcandothisbis) August 4, 2022
When I see roads without traffic in Bangalore pic.twitter.com/Ahrd8inzvx

— Vedant (@vedantkhanduja) August 4, 2022
But rem, #Bangalore has nice weather. Who cares about infrastructure! pic.twitter.com/Iu8wkz4H29

— sahana jose (@Sahanajose) August 4, 2022
Why can't Chennai have a decent international airport with some restaurants, good art? When I see swanky Bangalore Airport, my heart weeps for my city. @aaichnairport

— KALPANA SUNDER (@KalpanaSunder) August 4, 2022
Bangalore makes you a better sales person.
You'll be rejected by cab and auto drivers so much that canceled meetings and clients ghosting won't even bother as much lmao.

— Astha (@asthapastaa) August 2, 2022
This is ring road where many vehicles are floating #bangalorerain -#bangalore_rain pic.twitter.com/X3gtcYZrES

— The Beta Version (@LivingWitChoice) August 2, 2022
@bbmpcommr @BBMPCOMM @mla_raghu @BSBommai @CMofKarnataka Situation in CV Ramani Nagar is so pathetic after every rain. Please do something.. It feels like no authority is bothered to help..#Bangalore_Rain #bangalorerains pic.twitter.com/djj80UP2qz

— Lalitha (@Lalitha_S_Iyer) August 4, 2022
Thinking of opening a seafood restaurant in Bangalore called Fintech.

— T. H. Houghton (@sidin) July 25, 2022
#DeepikaPadukone's hoarding at a Levi's store in Bangalore, India pic.twitter.com/HAJ5aRzdSE

— Deepika Padukone FC (@DeepikaPFC) July 31, 2022
#AamirKhan to visit #IIT Banglore on completion of 13 years of #3Idiots#mirchiplus https://t.co/cSizBvttcV

— Mirchi Plus (@mirchiplus) August 4, 2022
In Mar 2020 I announced Coinbase was going "remote first". This is what it now looks like in the US where we now have employees in almost every state. (each red dot represents a region where we have at least one employee)https://t.co/M0NUSdFmjs pic.twitter.com/zD03f6ue61

— Brian Armstrong - barmstrong.eth (@brian_armstrong) August 3, 2022
Before you criticize me, try walking a mile in my saint laurent boots

— Samuel Spitz in SF (@samuel_spitz) August 3, 2022
Pelosi arrives in Taiwan, voicing U.S. 'solidarity' as China fumes
"Our congressional delegation's visit to Taiwan honors America's unwavering commitment to supporting Taiwan's vibrant democracy," Pelosi said in a statement shortly after landing. "America's solidarity with the 23 million people of Taiwan is more important today than ever, as the world faces a choice between autocracy and democracy." ....... Chinese warplanes buzzed the line dividing the Taiwan Strait on Tuesday before her arrival, and Chinese state media said People's Liberation Army would hold exercises near Taiwan from Thursday through Sunday. ........ Several Chinese warships have also sailed near the unofficial dividing line since Monday and remained there ........ Taiwan rejects China's sovereignty claims and says only its people can decide the island's future. ....... During a phone call last Thursday, Chinese President Xi Jinping warned Biden that Washington should abide by the one-China principle and "those who play with fire will perish by it". Biden told Xi that U.S. policy on Taiwan had not changed and that Washington strongly opposes unilateral efforts to change the status quo or undermine peace and stability across the Taiwan Strait. ........ Bonnie Glaser, a Taiwan expert at the German Marshall Fund of the United States, told reporters in a call that the damage to American-Chinese relations done by the Pelosi visit would be hard to repair. "We all know how bad this relationship has been in the past year. And I just think that this visit by Nancy Pelosi is just going to take it to a new low," Glaser said. "And I think that it's going to be very difficult to recover from that."
The rouble is soaring and Putin is stronger than ever - our sanctions have backfired
Western sanctions against Russia are the most ill-conceived and counterproductive policy in recent international history. Military aid to Ukraine is justified, but the economic war is ineffective against the regime in Moscow, and devastating for its unintended targets. World energy prices are rocketing, inflation is soaring, supply chains are chaotic and millions are being starved of gas, grain and fertiliser. Yet
Vladimir Putin's barbarity only escalates – as does his hold over his own people.
................ To criticise western sanctions is close to anathema. Defence analysts are dumb on the subject. Strategy thinktanks are silent. Britain's putative leaders, Liz Truss and Rishi Sunak, compete in belligerent rhetoric, promising ever tougher sanctions without a word of purpose. Yet, hint at scepticism on the subject and you will be excoriated as "pro-Putin" and anti-Ukraine. Sanctions are the war cry of the west's crusade. ............. The reality of sanctions on Russia is that they invite retaliation. Putin is free to freeze Europe this winter. He has slashed supply from major pipelines such as Nord Stream 1 by up to 80%. World oil prices have surged and eastern Europe's flow of wheat and other foodstuffs to Africa and Asia has been all but suspended. .......... Britain's domestic gas bills face tripling inside a year. The chief beneficiary is none other than Russia, whose energy exports to Asia have soared, driving its balance of payments into unprecedented surplus. The rouble is one of the world's strongest currencies this year, having strengthened since January by nearly 50%. Moscow's overseas assets have been frozen and its oligarchs have relocated their yachts, but
there is no sign that Putin cares. He has no electorate to worry him.
.............. They want to bomb Russia's economy "back to the stone age". ......... The assumption seems to be that if trade embargos hurt they are working. As they do not directly kill people, they are somehow an acceptable form of aggression. They are based on a neo-imperial assumption that western countries are entitled to order the world as they wish. They are enforced, if not through gunboats, then through capitalist muscle in a globalised economy. Since they are mostly imposed on small, weak states soon out of the headlines, their purpose has largely been of "feelgood" symbolism. ........... more than 30 sanctions "wars" in the past 50 years have had minimal if not counterproductive impact. They are meant to "intimidate peoples into restraining their princes". If anything they have had the opposite effect. From Cuba to Korea, Myanmar to Iran, Venezuela to Russia, autocratic regimes have been entrenched, elites strengthened and freedoms crushed. Sanctions seem to instil stability and self-reliance on even their weakest victim. Almost all the world's oldest dictatorships have benefited from western sanctions. .............. Putin's response to the sanctions imposed on him since his 2014 seizure of Crimea and Donbas. Their objective was to change Russia's course in those regions and deter further aggression. Their failure could hardly be more glaring. .......... the toughest ever imposed on a major world power, may not be working yet, but will apparently work in time. They are said to be starving Russia of microchips and drone spares. They will soon have Putin begging for peace. ............ Russia is "slowly adjusting to its new circumstances". Sanctions have promoted trade with China, Iran and India. They have benefited "insiders connected to Putin and the ruling entourage, making huge profits from import substitution". McDonald's locations across the country have been replaced by a Russian-owned chain called Vkusno & tochka ("Tasty and that's it"). Of course the economy is weaker, but Putin is, if anything, stronger while sanctions are cohering a new economic realm across Asia, embracing an ever enhanced role for China. ............ Meanwhile, the west and its peoples have been plunged into recession. Leadership has been shaken and insecurity spread in Britain, France, Italy and the US. Gas-starved Germany and Hungary are close to dancing to Putin's tune. Living costs are escalating everywhere. Yet still no one dares question sanctions. It is sacrilege to admit their failure or conceive retreat. The west has been enticed into the timeless irony of aggression. Eventually its most conspicuous victim is the aggressor. Perhaps, after all, we should stick to war.
Republicans' agenda for a second Trump term is far more radical than the first
Rather than sideline federal agencies, Republicans want to seize control of them, purge civil servants and replace them with America First footsoldiers .......... the intention to strip away employment protections from thousands of senior civil servants, eliminating at a stroke a large chunk of the civil service's expertise and institutional memory. ......... Often, it seemed like Trump considered his own government to be more useful to him as a political foil than as a tool in his hands. Trump appeared to have decided there was little point to trying to actually control the "deep state" when he could instead portray himself as its victim. ........ The people at the heart of the movement today are more likely to idolize the Hungarian autocrat Viktor Orbán than they are Ronald Reagan. .......... the recent overturning of Roe v Wade provides a blueprint for how a compliant conservative judiciary can enable government officials to take away even the most fundamental of human rights. ......... With the Department of Justice finally under control, the next Republican president would be free to launch criminal inquiries into political opponents. The brutality of immigration enforcement would be sharply increased while environmental regulations would languish unenforced. Rightwing extremists would go unmolested while American Muslims had their rights abused. Corruption and venality would become rampant across the government as checks and balances were removed and inexperienced hacks had their first taste of power. .......... today's conservatives act more like revolutionaries. And like all revolutionaries, they want to seize control of the state and launch an offensive on as many fronts as possible.
Sunak closing gap on Truss in Tory leadership contest, poll shows
Foreign secretary's lead down to five points in latest poll of party members, after 24-point lead a fortnight ago ........... Truss on 31%, Sunak 29%, and more than 30% saying they did not know.
Recently, a growing number of tourists and remote workers have flooded the nation's capital and left a scent of new-wave imperialism.https://t.co/F9G2SaI4E6

— Los Angeles Times (@latimes) July 27, 2022
Unpopular Opinion: most consumer app startups are just features, not real businesses.

— Eric Bahn 💛 (@ericbahn) August 1, 2022
@aadit_palicha Congrats. https://t.co/j4GRXIPHl2 @abhas_sinha @ChiewTong_G @v0hra

— Paramendra Kumar Bhagat (@paramendra) August 2, 2022
Saturday, July 09, 2022
Venture capital's reckoning
Why there won't be a rerun of the dotcom crash ........ Over $600bn of venture funds were invested worldwide last year, nearly ten times the level a decade ago. ........ Pension funds and endowments that committed large amounts of "dry powder" to private markets are trying to preserve cash by asking vcs to slow their pace of investing. ........ One concern is how interlinked tech firms might be. Some apparently profitable startups are earning money by providing services, from digital marketing to cloud computing, to other startups that are losing money and that in turn rely on endless blank cheques from their vc sponsors. ........ What emerges from the chaos will be a leaner and more efficient industry—and one that will remain a powerful force.
.
How to win Ukraine's long war
After doing well early in the war, Ukraine is losing ground. What next? ........ Ukraine won the short war. Mobile and resourceful, its troops inflicted terrible losses and confounded Russian plans to take Kyiv. Now comes the long war. It will drain weapons, lives and money until one side loses the will to fight on. So far, this is a war that Russia is winning. ........... Ukrainian leaders say they are outgunned and lack ammunition. Their government reckons as many as 200 of its troops are dying each day. ........ Fortunately for Ukraine, that is not the end. The Russian advance is slow and costly. With nato-calibre weapons, fresh tactics and enough financial aid, Ukraine has every chance of forcing back Russia's armies. Even if lost territory will be hard to retake, Ukraine can demonstrate the futility of Vladimir Putin's campaign and emerge as a democratic, Westward-looking state. But to do so it needs enduring support. .......... The Russian economy is much larger than Ukraine's and in far better shape. In pursuit of victory, Russia is willing to terrorise and demoralise the Ukrainians by committing war crimes, as it did by striking a shopping mall in Kremenchuk this week. If needs be, Mr Putin will impose grievous suffering on his own people. ........ In 2020, before sanctions, the economies of nato were more than ten times bigger than Russia's. .......... Mr Putin's generals will continue to have more weapons, but the sophisticated nato systems now arriving have longer range and greater accuracy. By adopting tactics devised in the cold war, when nato too was outnumbered by the Red Army, Ukraine should be able to destroy Russian command posts and supply depots. ........ Ukraine scored a success on June 30th, when it used nato weapons to drive Russian forces off Snake Island, a strategic prize in the Black Sea. It should aim to impose a "hurting stalemate", in which it takes back similarly symbolically important territory, such as the city of Kherson, imposing a heavy price on Russia. ........... If Russia starts to lose ground on the battlefield, dissent and infighting may spread in the Kremlin. Western intelligence services believe that Mr Putin is being kept in the dark by his subordinates. ......... The West can raise the cost to Russia of a long war by continuing to press sanctions, which threaten lasting harm to Russia's economy. It can split Russia's elites from Mr Putin by welcoming dissenters from business and politics, and encouraging them to see that their country should not throw away its future on a pointless and costly campaign. ......... At a summit on June 23rd, the European Union awarded Ukraine candidate status, promising a deep level of engagement over the next decade. At another summit in Germany this week, the g7 affirmed and strengthened sanctions against Russia. And at a third in Madrid, nato acknowledged the Russian threat by substantially increasing its presence on the alliance's eastern front. ........ the global costs of a long war will grow. Mr Putin has been blockading exports of grains and sunflower oil from Ukraine's ports, which will cause unrest and starvation in poorer importing countries. He seems to be trying to create gas shortages in the eu this winter by preventing members from building stocks over the summer. If unity falls apart over energy, as eu states hoard gas, it will disintegrate over Ukraine, too. To complicate matters further, nato members worry that if Ukraine gains the upper hand, Mr Putin will escalate. That could draw them into a catastrophic war with Russia. ........... You can see where Mr Putin is heading. He will take as much of Ukraine as he can, declare victory and then call on Western nations to impose his terms on Ukraine. In exchange, he will spare the rest of the world from ruin, hunger, cold and the threat of nuclear Armageddon. ............ He will fight tomorrow with whatever weapons work for him today. That means resorting to war crimes and nuclear threats, starving the world and freezing Europe. .........
The best way to prevent the next war is to defeat him in this one.
......... To prevail means marshalling resources and shoring up Ukraine as a viable, sovereign, Western-leaning country—an outcome that its defiant people crave. Ukraine and its backers have the men, money and materiel to overcome Mr Putin. Do they all have the will?
.
What to do when Slack cuts no slack
Consider "vulnerable honesty" with chatty colleagues. For example, saying, "I love that you are including me, I am just not up to socializing."
Boris Johnson has brexited

— Paul Griffiths (@paul_griffiths) July 7, 2022
As a founder, the range of emotions you can feel in single day is actually pretty insane.

— isa watson (@isadwatson) July 7, 2022
Most founders spend too much time building and not enough time promoting

— Toby 🏠 (@tobydoyhowell) July 7, 2022
Major web companies do user research and keep their findings private – even though companies with similar products could benefit from collaborating.

An open source journal of user research could accelerate web3 UX improvement. This would be great to see as a Mirror publication.

— g.mirror.xyz 🪞🍎 (@strangechances) July 8, 2022
Mirror has great design.

— Paramendra Kumar Bhagat (@paramendra) July 8, 2022
Japan's longest-serving post-war prime minister has been assassinated. In May he spoke to The Economist, discussing the country's foreign and security policy—and his legacy https://t.co/ENhzxfMpwA

— The Economist (@TheEconomist) July 8, 2022
No, it's dual, high performance terminals, which are important for maintaining the connection in choppy seas & heavy storms.

Still obv premium pricing, but way cheaper & faster than alternatives.

SpaceX was paying $150k/month for a much worse connection to our ships!

— Elon Musk (@elonmusk) July 7, 2022
Sandra Lindsay, the New York critical care nurse who was the first American vaccinated against Covid-19 outside of a clinical trial, was presented with the Presidential Medal of Freedom on Thursday. She was one of 17 people awarded by President Biden. https://t.co/XxXw6r0k5p pic.twitter.com/XfI76agaga

— The New York Times (@nytimes) July 7, 2022
July 8, 2022
North Korean leader Kim Jong-un called an unprecedented meeting during the first week of July aiming to boost "monolithic" party rule, according to state media reports. pic.twitter.com/Q4RkHJvYcY

— South China Morning Post (@SCMPNews) July 8, 2022
"she's an overperformer. we're all very proud. now back to earnings."

— Aubrey Strobel (@aubreystrobel) July 8, 2022
In 30 years, we'll look back at these early days of web3 the same way we now reminisce about screeching dial-up sounds, AOL and Geocities—full of nostalgia, laughing at our own naïveté, and inspired by how far technology continues to take us

— cantino.eth (@chriscantino) July 7, 2022
How to hit your first 10k followers on Twitter:
• tweet every day
• tweet a mixture of one-liners, questions and threads
• pick 10 people with 5-10k followers and 5 people with 25-50k followers, set alerts and reply to them consistently
• introduce you and your value often

— Alex Friedman 🤠 (@heyalexfriedman) July 7, 2022
Starlink for boats! https://t.co/BQujU8Ngna

— Elon Musk (@elonmusk) July 7, 2022
There is no narrative that you have to be young to start a successful startup. Countless studies show founders older in age are more successful.

Just do you and realize it's never too late or too early to start a company.

— Andrew Gazdecki (@agazdecki) July 7, 2022
Overwhelmed? Take a break.

— Jason Strimpel 🚢 (@jasonstrimpel) July 8, 2022
So cool to get a rainbow and lightning in one shot! pic.twitter.com/lJTeDNrMSG

— Mark Rapien (@MarkRapien) July 7, 2022
my twitter nowadays: 90% quarter-life crisis, 10% cybersecurity

🥲

— meg west (@cybersecmeg) July 7, 2022
Woke up this AM to news of Reddit building an NFT platform on @0xPolygon.

Went to lunch and came back to news that Robinhood has integrated $MATIC support.

Do devs ever sleep? Or do they only ship?

— Colin Butler (@RealCryptoColin) July 7, 2022
If you gained nothing by dealing with someone, what can you lose by leaving them alone? Your peace is priceless 💯

— Steve Harvey (@IAmSteveHarvey) July 7, 2022
I've worked with more than 10 web3 companies as a product designer and a consultant since 2018.

Here are the most useful UX &HCI lessons I've learned.

A thread 🧵 👇🏻

— Lili ✰ ツ (@lililashka) July 7, 2022
0/

HCI/UX (Human Computer Interaction/User Experience) is an interdisciplinary study that is crucial to the mass adoption of web3 but largely overlooked.

It encompasses psychology, design, computer science, and behavioral science. The role of HCI in (de)finance is unexplored.

— Lili ✰ ツ (@lililashka) July 7, 2022
4/ ELI5

Explain Like I am 5 should always be your north star especially when designing a complex product especially in defi and other investment related.

— Lili ✰ ツ (@lililashka) July 7, 2022
I might get on that list myself soon ..... You are like the "Intel inside" of Web 3.

— Paramendra Kumar Bhagat (@paramendra) July 7, 2022
Off to trade Crypto full time. pic.twitter.com/1Nz0faBDso

— Charlie (@btc_charlie) July 7, 2022
A few months ago, I got a promotion at #Meta with a $50K raise.

I immediately updated my resume b/c I knew I was worth more than that.

I landed a job at #Google that increased my compensation by over $150K.

THREAD #BlackTechTwitter #TechTwitter

— Jonea Gordon | Tech Lawyer (@lastnamegordon_) July 7, 2022
Tech is one of the few industries where women and BIPOC can be compensated fairly without going to war with their colleagues and bosses.

That kind of stress will take years off of your life. (Google: Racism as a public health issue.)

— Jonea Gordon | Tech Lawyer (@lastnamegordon_) July 7, 2022
#bitcoin back over 22k!

— Lark Davis (@TheCryptoLark) July 8, 2022
the quickest path to burning out as an engineering leader is to internalize the idea that you must be constantly available, unblock everything, are held accountable for every task, and have to weigh in on every decision.

— Vaidehi Joshi (@vaidehijoshi) July 7, 2022
leaders who do these things are exhausted, over-extended, and often ineffective.

and this approach certainly does NOT scale as you take on more responsibilities, inherit more reports, and start to operate in the organization at a higher strategic level.

— Vaidehi Joshi (@vaidehijoshi) July 7, 2022
i'm starting to see how being responsible for a team (and it's happiness, culture, and productivity) doesn't mean that you need to be directly involved in every little aspect of the team's day-to-day.

— Vaidehi Joshi (@vaidehijoshi) July 7, 2022
i think i now understand just how much of an engineering leader's role is to ✨empower✨ the people on the team and set a strong enough foundation so that so that the team is not reliant on you for the little things.

you want to be a conduit within the system, not the clog.

— Vaidehi Joshi (@vaidehijoshi) July 7, 2022
ok hear me out, a blockchain for emotions to also be transparent, owned by the user, and validated by a community

— david phelps (🐮,🐮)(🃏,🃏) (@divine_economy) July 7, 2022
#Vlog | Road under water, residents use rafting boat to reach homes

NDTV's Sreeja MS reports from Udupi#KarnatakaRains pic.twitter.com/MnQ8u8yKn4

— NDTV (@ndtv) July 8, 2022
I ran across this study that looked at how your body reacts to different emotions.

Specifically, where in your body you feel things.

They produced this heat map.

Yellow is high activation. Blue is low.

Fascinating visual. What stands out to you? pic.twitter.com/SYKVBrvbbd

— David Morris (@wdmorrisjr) July 7, 2022
This bear market is probably your last chance to get one whole #bitcoin!

— Lark Davis (@TheCryptoLark) July 8, 2022
You had me at the extravagant murder of slavers. I love that genre 😊 https://t.co/AiiS8qrjwO

— Khadijah A. Robinson (@dijadontneedya) July 7, 2022
Check DM please.

— Paramendra Kumar Bhagat (@paramendra) July 8, 2022
If something you own was -96% but has now rallied +25% - congrats! - you are now -95%. 😥

Sorry $PTON... pic.twitter.com/ThRH1mfscH

— Compound248 (@compound248) July 7, 2022
Nine years ago today @PanteraCapital launched the first cryptocurrency fund in the United States.

That fund is up 27,790%.

I wanted to share the original logic I wrote to investors in 2013 – as it is equally compelling to me today: pic.twitter.com/2mlB7L6DaU

— Dan Morehead (@dan_pantera) July 7, 2022
New: we've obtained the code the FBI used to backdoor an encrypted messaging app, and we're publishing parts of it today. Code shows app created a 'ghost' contact that hid itself from users contact lists and silently received every message. More findings: https://t.co/iNE1HR9CuF

— Joseph Cox (@josephfcox) July 7, 2022
NEW - 🇸🇳 President of Senegal meets with the CEO of the worlds biggest #bitcoin and crypto exchange 🤝 pic.twitter.com/v58ppfHJsH

— Bitcoin Magazine (@BitcoinMagazine) July 7, 2022
This is what a normal day in @0xPolygon looks like:

- Reddit NFT marketplace on Polygon
- Robinhood deposits/withdrawals$MATIC pic.twitter.com/7UFGwh6ueo

— Narb (@NarbTrading) July 7, 2022
The meme winner is... 🥁

🎉 @0xRh1d0Y 🎉 #BugBounty #HackingMemes pic.twitter.com/wCcHRykCl7

— bugcrowd (@Bugcrowd) July 7, 2022
Hard work disguises itself as luck. The harder you work, the luckier you get

— lilly (@lillysharples) July 8, 2022
pretty soon twitter, facebook, reddit, instagram, etc will allow you to showcase the *same* NFTs, minted/bought completely outside of their apps.

do you get how rare it is for these platforms to share content this way?

if that's not a win for web3 composability idk what is

— 𝗻𝗶𝗿.𝗲𝘁𝗵 🪬 (@nir_III) July 8, 2022
"We are a city of second chances, but the truth is we have to draw a line with people who choose hate, violence, and a life of crime." -Brooke Jenkins, San Francisco's new district attorney. https://t.co/6vle4OTqoy pic.twitter.com/VAur4hdMlM

— Kristofer Noceda (@krisnoceda) July 8, 2022
3 Signs You Have High Emotional Intelligence:

1. You're able to act despite your emotions, not because of them.
2. You're able to have difficult conversations, disagreeing with others without hating them.
3. You understand that negative emotions can be healthy and helpful.

— Mark Manson (@IAmMarkManson) July 7, 2022
"Polygon is just a sidechain"

to

"Polygon has a sidechain, supernets, and the most advanced ZK tech on the horizon and is working with every large web2 company in the world, by a large margin, as well as the defacto home for web3 gaming, which continues to innovate and evolve." https://t.co/mV84LrKtPZ

— Ryan Wyatt (@Fwiz) July 7, 2022
Who can relate? 😅 pic.twitter.com/1dhgO6pUS3

— Buitengebieden (@buitengebieden) July 7, 2022
The proudest mother I ever did see… 😍 pic.twitter.com/sM5qIFDLHv

— Puppies 🐶 (@PuppiesIover) July 7, 2022
Horrible news of a brutal assassination of former Prime Minister of Japan Shinzo Abe. I am extending my deepest condolences to his family and the people of Japan at this difficult time. This heinous act of violence has no excuse.

— Володимир Зеленський (@ZelenskyyUa) July 8, 2022
Please credit me for the Intel metaphor. :) https://t.co/DuqzncKnSz

— Paramendra Kumar Bhagat (@paramendra) July 8, 2022
My project.

— Paramendra Kumar Bhagat (@paramendra) July 8, 2022
Does every city have police helicopters flying fast at a low height - way too often! Or is it just Los Angeles?

— Samantha Ettus (@samanthaettus) July 7, 2022
Took 80k out of my daughter's college fund to long Solana at 220. Hurts me every time I look at her. I thought I could make it 300k and move our family from Chicago. She still thinks I have the money and that I can send her to the same college as her friends.

— Coinfessions (@coinfessions) July 8, 2022
Not a vacation. Just Chicago. pic.twitter.com/maixAwpTsi

— Ezra Galston (@EzraMoGee) July 8, 2022
Adoption. https://t.co/Rr3wF6PheQ

— CZ 🔶 Binance (@cz_binance) July 8, 2022
Total #crypto market cap back above 1 trillion... again...

— Lark Davis (@TheCryptoLark) July 8, 2022
Raspberry Pi Pico W review: the Pi's tiny sibling gets a wireless upgrade https://t.co/SwtMDg8m8q by @sbisson

— ZDNet (@ZDNet) July 8, 2022
BREAKING: Police say the suspect has confessed, telling them he killed the former Prime Minister Abe because he was 'dissatisfied' with him. pic.twitter.com/FmXgimDwVs

— BNN Newsroom (@BNNBreaking) July 8, 2022
Amusing some crypto people think plutocratic cabals with a few whales holding majority supply dictating governance is "decentralized"

Meanwhile, democracies where billions of people participate, continue improving & evolving over centuries, are somehow "centralized" & "evil"

— shitposter polynya (@epolynya) July 8, 2022
Rihanna is America's youngest self-made female billionaire.

And Chris Brown couldn't sell out an NFT project.

— Degentraland (@Degentraland) July 7, 2022
Once upon a time, VCs and startups used to meet in this SF area known as South Park. Journalists came by to get the scoop. Now it's a ghost town surrounded by for lease signs pic.twitter.com/rJvgx6khGk

— Katie Roof (@Katie_Roof) July 7, 2022
Over time, I've noticed most of us fall into one of three categories:

💡ideas/strategy people
🦾doers
⚖️combos

Founders + the first 5-10 startup hires will be combos, and then doers can really help to accelerate.

Ideas/strategy people tend to do best in corporate roles.

— Gale Wilkinson @Vitalize (@galeforceVC) July 6, 2022
I went from 0 to 60,000 LinkedIn followers in 6 weeks.

Here's my entire playbook ― for free:

— Zain Kahn (@heykahn) July 7, 2022
4. How to go viral:

• Post 5 times a week.

• Post between 8am - 10am.

• Befriend accounts with 1k-10k followers and share your posts with them. If the content is high quality and they engage with it, your content is almost certain to go viral.

— Zain Kahn (@heykahn) July 7, 2022
In case you missed it: I've officially started at @OpenSea as the VP of Eng this week. A wrote a bit about why I made the jump here, https://t.co/SzEuQ6nXsN https://t.co/nrd4NYVK4V

— Marko Iskander (@markoiskander) July 8, 2022
On Leaving GitHub and Joining OpenSea
I only vaguely remember the early days where we reviewed code on a projector and took notes on a notepad. Then came GitHub and I fell in love with a product for the first time in my life. ........ GitHub's come a long way from the early days when I joined – figuring out the right solution for management structure and growing the team to almost 300. ......... OpenSea's mission speaks to me, and the team is made up of some of the most genuine people you'll meet. Their commitment to the cause is like no other. I'm excited by their work to build a creator-first marketplace where makers have unlimited freedom to bring their work to life how they see fit, and share it with people however they want. ........... They say
a bear market is for the builders
. It's an opportunity to focus on what matters most – what's critical for a successful community and is pushing the NFT ecosystem forward. ....... Let creativity reign and the best work rise unhindered by a system meant to extract all profits from builders and overcharge their communities.
Margaret Hamilton, NASA's lead developer for Apollo program, stands next to all the code she wrote by hand that took humanity to the moon in 1969 pic.twitter.com/mRXwZZVo60

— Latest in space (@latestinspace) July 7, 2022
Amazing thread by Adriane 🧵 . I am a mum and a co-founder of a bootstrapped company as well. Totally agree on the offshore hires at the beginning. Read on👇🏻 https://t.co/Md4qhX6w8R

— Florence Tay (@florencetay_) July 8, 2022
Congrats @BrookeJenkinsSF on being selected as San Francisco's new DA - we're behind you 100%! Photo feed: @JennyGShao pic.twitter.com/JXUfVzbn7r

— Charise (@LoraCharise) July 7, 2022
#bitcoin breaking out of the triangle, volume looks decent! pic.twitter.com/O1ij9DL3QS

— Lark Davis (@TheCryptoLark) July 8, 2022
"As your next district attorney, I will restore accountability and consequences to our criminal justice system here in San Francisco," said Brooke Jenkins after Mayor London Breed formally announced her as the new DA. https://t.co/o0gJhrrVpG pic.twitter.com/SRH8FBiXhu

— NBC Bay Area (@nbcbayarea) July 8, 2022
If you're "done with crypto" because you suffered a loss, you never began in the first place.

— Chris Burniske (@cburniske) July 8, 2022
Sepp Blatter, the former president of FIFA, and Michel Platini, his onetime ally, were cleared of wrongdoing over a secret $2 million payment that prosecutors had labeled a bribe. https://t.co/IvWyuL3U6p

— NYT Sports (@NYTSports) July 8, 2022
So deeply shocked to hear about the past PM of Japan-Shinzo Abe. He was one of the first leaders I met when I became PM. He was deeply committed to his role but also generous & kind. My thoughts are with his wife and the people of Japan. Events like this shake us all to the core.

— Jacinda Ardern (@jacindaardern) July 8, 2022
When you buy something, you pass up other options. For example, if you eat lunch out every weekday, you might not have enough money to buy a video game on the weekend.

— Greenlight (@GreenlightCard) July 7, 2022
seems like most major platforms are partnering with Polygon

— andy (@andy8052) July 7, 2022
why designers and pms can't get along pic.twitter.com/evqRnJ7pTY

— Tareq Ismail (@tareqismail) July 7, 2022
This could be REALLY bad for the price of #Bitcoin!

Mt Gox, could release 150,000 #bitcoin into a bear market... YIKES!

Most of these investors are up at least 20X on their BTC, many much more. https://t.co/F1kwSIvPYA

— Lark Davis (@TheCryptoLark) July 8, 2022
Deeply shocked by the news about former Japanese PM Shinzo Abe.

Join so many of his friends and admirers in India in praying for him and his family.

— Dr. S. Jaishankar (@DrSJaishankar) July 8, 2022
"Oh did I say pre-seed? I meant pre-C!"

— Billy Draper (@Billy_Draper) July 7, 2022
"When will you stop the war?"
audience asks the #WarCriminal, Russia's FM Lavrov at #G20 ... https://t.co/qfhDRKpfws

— Mikhail Khodorkovsky (English) (@mbk_center) July 8, 2022
The most important day of the year for most people is their birthdays.

Don't miss an easy opportunity to connect with your network on that day.

It's the sole reason I check Facebook daily, it's the only platform that has the majority of my family & friends on it.

— Henri Pierre-Jacques (@hpierrejacques) July 8, 2022
Just when I thought I'd seen it all, I open a case where we thought the patient had a lung tumor. Nope. It was a fir seed he inhaled years ago that started to grow 🌲

— Layla Benson (@BaelaLayla) July 6, 2022
I had 3 different 2+ hour meetings yesterday.

All high-energy creators building new futures.

I met them all on the bird app in the last 6 months.

If you're not using this platform to attract & engage with like-minded people,

You're missing the point.

— Dave Kline (@dklineii) July 7, 2022
A lot of people are going to miss what's next for web3 because their worldview has been distorted by what NFT has been in the last 18 months.

If we do our job well, success will not look like another "bull run" of irrational asset inflation, but this global database in real use

— ST (∞, ∞) (@seyitaylor) July 7, 2022
You can do a shitpost with jokes and such, but that's unambitious

You could also do serious commentary - but that's not shitposting

The best shitpost is when you're having a laugh, but everyone thinks it's serious, or vice versa

Finding the right balance is high art

— shitposter polynya (@epolynya) July 7, 2022
Definitely what our country is struggling with right now. https://t.co/j1gvHSOTSw

— Aaron Levie (@levie) July 7, 2022
Those who dump their #crypto bc they don't see immediate results are going to regret it big time.

Results take time to show, but as long as continuous progress is being made, it's inevitable. #BTC #BNB #JASMY

— Syed Raza Shah, MD (aka Crypto Doctor) (@SyedRazaShah123) July 8, 2022
Those who dump their #crypto bc they don't see immediate results are going to regret it big time. Results take time to show.

There's a good chance that many people bought #crypto bags this week that will forever change their lives. #BTC #BNB #ETH #JASMY pic.twitter.com/2Cm6FMDeXk

— Syed Raza Shah, MD (aka Crypto Doctor) (@SyedRazaShah123) June 30, 2022
It's always difficult to 'time the market' but I think we have bottomed out. Remember:

Bear markets are for buying.
Bull markets are for selling.

If you want to succeed in crypto do the opposite of what the masses are doing! #BTC #BNB #ETH #JASMY pic.twitter.com/BIBJhiyENe

— Syed Raza Shah, MD (aka Crypto Doctor) (@SyedRazaShah123) June 15, 2022
First time I am seeing JASMY. Are you bullish on it?

— Paramendra Kumar Bhagat (@paramendra) July 8, 2022
Look at Apple, Amazon, and Microsoft in the early stages of their adoption cycles, they were volatile because they were misunderstood not because they were bad assets. The same is true for #JASMY. It is misunderstood. Future is of Web 3.0 and Internet of Things (IOT) #JASMY #BTC pic.twitter.com/AIQ9s5HoXG

— Syed Raza Shah, MD (aka Crypto Doctor) (@SyedRazaShah123) May 30, 2022
Glad to see Pakistan's 🇵🇰 State Bank being a part of the financial inclusion meeting for digital economy in El Salvador 🇸🇻 today! Let's focus on developing Metaverse, Blockchain, Web 3.0 and AI in the region. #BTC #JASMY @BBhuttoZardari @SyedNasirHShah @JamDharejo @sherryrehman https://t.co/1CLADgByLu pic.twitter.com/47DPr82ucm

— Syed Raza Shah, MD (aka Crypto Doctor) (@SyedRazaShah123) May 16, 2022
This is why I love Twitter. I discovered you today. Was there any other way?

— Paramendra Kumar Bhagat (@paramendra) July 8, 2022
Put in a word for me internally. I applied to be your Global Head of Social Media. ;)

— Paramendra Kumar Bhagat (@paramendra) July 8, 2022
Therapy (paid) of journaling (free). #solution

— Paramendra Kumar Bhagat (@paramendra) July 8, 2022
Have you seen the hills fall like this? This is how it falls in our North East. What is the reason, you will tell yourself. as well as solutions. pic.twitter.com/yijHkuK4wS

— Nandan Pratim Sharma Bordoloi (@NANDANPRATIM) June 21, 2022
10 of the best websites you're not using (but should be):

— MATT GRAY (@matt_gray_) June 18, 2022
Bollywood to the rescue, always. https://t.co/jpO4uLDMsy

— Paramendra Kumar Bhagat (@paramendra) July 8, 2022
World's Wettest Region performing on Standards#Cherrapunji whopping 972mm in the last 24 hours ending 8:30AM.
Total of 2457.2mm in last 3 days.
This is more than Mumbai's annual Rains and #Delhi's 3 yearly rainfall falling in 3 days.
Extreme's of #Monsoon in #India's Northeast! pic.twitter.com/I9qsfYB4Yk

— Weatherman Navdeep Dahiya (@navdeepdahiya55) June 17, 2022
RT'd to remind myself of my privilege https://t.co/ENDwv9mBRq

— Ananya Mahanta (@AnaMahanta) June 12, 2022
I have compiled the most valuable Airtable with 500+ web3 resources like newsletters, podcasts, companies, job boards, DAOs & communities.

It can easily sell for $300

Today I'm giving it for free.

Like and retweet this post & I'll DM 📩 you the copy.

Must follow for more

— Ronak Kadhi (@ronakkadhi) June 9, 2022
#jugaad to increase Twitter followers.

— Paramendra Kumar Bhagat (@paramendra) July 8, 2022
I'm just a girl, standing in front of a Hollywood dialect coach for a movie set in Africa, begging them to please just pick a country, any country, and stick to it.

— natty kasambala (@nattykasambala) July 6, 2022
BREAKING: Reddit just launched an NFT marketplace on Polygon.

Ignore this, nothing good happens during bear markets.

— bankless.eth (@BanklessHQ) July 7, 2022
BREAKING: California just announced that it will manufacture its own insulin.

This will make the drug *significantly* more accessible and affordable for millions of residents of our state.

— Ariel Kelley (@ArielKelley) July 7, 2022
Gas prices have declined 21 days in a row, which means Fox News is about to discover a migrant caravan in about 10 hours.

— Keith Edwards (@keithedwards) July 7, 2022
an Elon baby is the new thiel fellowship

— Cat (@CatOrman1) July 7, 2022
I have a question for you I would like to ask over DM.

— Paramendra Kumar Bhagat (@paramendra) July 8, 2022
January 14, 2022
https://t.co/JhnvfE4ozE @AnaMahanta

— Paramendra Kumar Bhagat (@paramendra) July 8, 2022
Shinzo Abe spontaneously died when giving a speech and maybe a firearm was located in the vicinity at the same time but we aren't sure if police were there too so just to be safe we'll write this as if the shooter and gun had nothing to do with it... https://t.co/zpD9yDLxPj

— Khadijah A. Robinson (@dijadontneedya) July 8, 2022
फूटपाथमा मोटरसाइकल राख्ने, निर्माण सामग्री थुप्ऱ्याउने, बाटो ओगटेर वर्कशप र होटल चलाउने, अतिक्रमण गरेर संरचना बनाउनेहरूलाई पनि मकै पोल्नेलाई झैं लछापछार पारेको देखियो भने चैं मानौंला यस्तो कर्म "फूटपाथ ख़ाली गराउन" नै गरिएको हो!

नत्र निुखमामाथि प्रहार मात्र!

केबल!!

— Madhu Raman Acharya (@MadhuRamanACH) July 8, 2022
मेयर बालेन को पहिलो गलती? https://t.co/og1kElMP8Z

— Paramendra Kumar Bhagat (@paramendra) July 8, 2022
the success of stuff like nouns and ens—two of the only web3 projects to achieve recurring revenue—might make you think tokens are good sources of revenue.

oh baby baby.

in 99% of crypto projects, tokens are a customer acquisition cost—not revenue at all.

— david phelps (🐮,🐮)(🃏,🃏) (@divine_economy) July 8, 2022
Great!

— Elon Musk (@elonmusk) July 8, 2022
Conditions once experienced only in saunas are rapidly becoming reality for millions.

After a few hours with humid heat above 35°C, a measure known as the wet-bulb temperature, healthy people with unlimited shade and water will die of heatstroke https://t.co/OY9awmDj5y

— Bloomberg Opinion (@opinion) July 8, 2022
The conditions inside people's homes are often also hazardous because there is nowhere they can go to cool down.

Even though there's such a high incidence, the population remains mostly unaware of the risk https://t.co/22WBvUUWmC pic.twitter.com/PX8pyZMxs9

— Bloomberg Opinion (@opinion) July 8, 2022
The India Bureau of Meteorology has no publicly available information on wet-bulb temperatures.

Its heatwave warnings also do not mention the particular danger that comes with the combination of high heat and humidity https://t.co/22WBvUUWmC pic.twitter.com/XrJNCB6EsX

— Bloomberg Opinion (@opinion) July 8, 2022
Currently, around 89,000 people are estimated to die every year in India from hot temperatures.

With 4°C of global warming, heat deaths could rise to 1.5 million a year https://t.co/22WBvUUWmC pic.twitter.com/KLkDFEKjYs

— Bloomberg Opinion (@opinion) July 8, 2022
Many of the worst-affected areas are in South Asia, where over a billion people live and less than 10% have access to air-conditioning.

Many of them work in agriculture or informal jobs where there's no shelter from extreme daytime heat https://t.co/22WBvUUWmC

— Bloomberg Opinion (@opinion) July 8, 2022
Some countries bear very little responsibility for the warming that's already occurred. India accounts for just 3.7% of historic emissions, a smaller tonnage of carbon dioxide than Germany.

Pakistan's burden is just 0.36% of the total, less than Belgium https://t.co/22WBvUUWmC pic.twitter.com/M0qFuyqulP

— Bloomberg Opinion (@opinion) July 8, 2022
A scorching heatwave in India has left many concerned that extreme temperatures may be here to stay pic.twitter.com/a7PAxL1r6V

— Bloomberg Quicktake (@Quicktake) April 29, 2022
Hierarchy in startups:

Founder > Investor > Manager > Employee > Customer > Founder

— Naval (@naval) July 8, 2022
Brevity > Eloquence

Eloquence may impress, but brevity will close.

99% of cold emails or DMs get deleted or ignored simply because they are too long.

Learn to write short, concise, punchy copy and you'll always find a way to win.

— Sahil Bloom (@SahilBloom) July 8, 2022
RIP

— Paramendra Kumar Bhagat (@paramendra) July 8, 2022
Japan — 10 gun deaths a year
US — 110 gun deaths per DAY

— Scott Galloway (@profgalloway) July 8, 2022
Not true. That is like saying you can't be religious/spiritual if you are always reading the Bible/Geeta/Koran. The present can be a great offspring into the future.

— Paramendra Kumar Bhagat (@paramendra) July 8, 2022
#Germany is pushing #Canada to release a sanctioned turbine. To pump more of #Russian gas through their NS-1. This clearly contradicts the commitments to press on Putin, decrease gas consumption, and adhere to sanctions.

— Inna Sovsun (@InnaSovsun) July 8, 2022
To Seek Only A Military Solution Is Dangerous https://t.co/oizILUfufQ #russia #ukraine #ukrainewar #navalny #ukraineinvasion #zelensky #NFTProject #NFTs #NFT

— Paramendra Kumar Bhagat (@paramendra) July 8, 2022
Still life with hose. pic.twitter.com/lDep00zgIX

— Lisa Lucas (@likaluca) July 8, 2022
June @microacquire update!

- 77 acquisitions successfully closed
- $47m million in closed acquisitions
- Average acquisition $611,680
- $2,075,178 in ARR
- 131 LOIs created on platform
- 8,703 new buyers registered

Goal for 2022 is to help 1000+ startups get @microacquire'd! pic.twitter.com/giqg0BjMhY

— Andrew Gazdecki (@agazdecki) July 8, 2022
You have plugged a hole. Many that got micro-acquired might have died without.

— Paramendra Kumar Bhagat (@paramendra) July 8, 2022
Hire me to add a new higher level to your business. P/T Consultant.

— Paramendra Kumar Bhagat (@paramendra) July 8, 2022
You are one of my favorite people on Twitter. You make sense of many topics tech startup. You know your space.

— Paramendra Kumar Bhagat (@paramendra) July 8, 2022
Sold a company sells much better than company died. Note: the quality of the company was/is the exact same.

— Paramendra Kumar Bhagat (@paramendra) July 8, 2022
I want indie bands to be able to earn a decent living.

— Paramendra Kumar Bhagat (@paramendra) July 8, 2022
The more I build my startup, the less respect I have for people who give me advice on it without building one themselves.

— Dagobert Renouf (@dagorenouf) July 7, 2022
Engineering: sell what we have

Sales: build what I can sell

This, is The Enterprise

— Jason ✨BeKind✨ Lemkin #ДобісаПутіна (@jasonlk) July 8, 2022
This week, a producer actually said to my face, "You need more white representation in your project. You're going to lose the white audience." Should've heard the way I laughed.

— Regina Kim 🇰🇷 (@ReginaKimWrites) July 7, 2022
Plug the hole!
Marc Andreessen Is A Dud When It Comes To Politics @pmarca @cdixon @agazdecki https://t.co/Cp8pptITZT

— Paramendra Kumar Bhagat (@paramendra) July 8, 2022
Thanks so much, I really appreciate that!

— Andrew Gazdecki (@agazdecki) July 8, 2022
I was today years old when I learned that Alaska has universal basic income (UBI).

— Kate Irwin (@pixiekate13) July 7, 2022
What's the scrappiest thing you've ever done to build your business?

— Alex Lieberman (@businessbarista) July 8, 2022
reminds me of @airrack breaking into the Super Bowl by carrying a ladder and acting like he's a maintenance person. no one ever questioned them.

— Alex Lieberman (@businessbarista) July 8, 2022
started with $2000 cash advance on credit card - basically all my money I've ever had came from that

— The Crypto Dog🫐 (@TheCryptoDog) July 8, 2022
Let the entire team move into my house, which also served as our offices. This was not a big luxury home, it was my first house I bought in my 20s…just a small 2 bedroom, 1 bath bungalow. Allowed us to keep operating costs low…and zero commute time!

— Jason Starr, Founder/GP at Consumer Ventures (@JasonStarr) July 8, 2022
Validating startup ideas via surveys.

If you intend to make money with your product - forget about it.

— Denis Shatalin (@Denis__Shatalin) July 8, 2022
I had a travel company and we would go to luggage stores and put information about a company inside the Unbought suitcases

— Gilad Berenstein (@giladb87) July 8, 2022
In the early days we would puts cars on the lot without engines and with SOLD signs to make it seem like we had more cars than we really did

— CarDealershipGuy (@GuyDealership) July 8, 2022
Hung out in coffee shops (physically closest) outside of conferences in the city I was at in a given day and pinged attendees I wanted to meet.

Had no money to attend the conferences.

— Kalyan Banerjee (@aamikalyan) July 8, 2022
I put huge ads in the Shanghai newspapers apologizing for the delays in getting customers into our training centers

It was true that we were full but I, erm, exaggerated a bit

Immediately, the phones started ringing off the hook - which generated more WoM and news reports!

— Ken Carroll (@ken_carroll) July 8, 2022
For real though…

Cold emailed the former @fema director until we set a meeting and validated the entire company concept in 90 minutes. Over coffee.

— Joseph R. Russo (@JosephRRusso) July 8, 2022
July 8, 2022
He is actually making fun of the ethnic Indians of southern Nepal that were part of Mughal India.

— Paramendra Kumar Bhagat (@paramendra) July 8, 2022
Bill Gates had something that was an uncouth tablet almost a decade before the iPad. It did not catch fire. It had a pen.

— Paramendra Kumar Bhagat (@paramendra) July 8, 2022
the sooner you realize that a record deal is a bank loan –– the sooner you'll understand why crypto will disrupt music.

— ASEC ~ Nathan (@__ASEC) July 8, 2022
Successful for how long?

— Paramendra Kumar Bhagat (@paramendra) July 8, 2022
Go to the Hare Rama Hare Krishna Mandir, the first such place on the continent. @elonmusk @gchahal @cz_binance @anamitra @ekaurghar @kaylakav @venkateshkr @rileyfinch13 @gjain walk over to the West Side, you might bump into @fredwilson @nihalmehta @thegothamgal @reshmasaujani

— Paramendra Kumar Bhagat (@paramendra) July 8, 2022
The Boldest Of Them All: Afore https://t.co/GcBafbPaiA

— Paramendra Kumar Bhagat (@paramendra) July 8, 2022
Gifted 1 dozen eggs to our neighbor yesterday. She brought us this today! pic.twitter.com/qFXly4dGKk

— Farmstead Dad (@FarmsteadDad) July 8, 2022
Companies can easily copy your product but they can't easily copy your startup's customer experience.

— Andrew Gazdecki (@agazdecki) July 8, 2022
Success has a thousand fathers.

— Paramendra Kumar Bhagat (@paramendra) July 8, 2022
what's something under $200 that's significantly improved your quality of life? keen to try out like 10 of these for a video hehe

— Ali Abdaal (@AliAbdaal) July 8, 2022
Mini fridge surprisingly value additive https://t.co/RiqNBvto0F

— Steph Smith (@stephsmithio) July 8, 2022
Yoga Nidra (aka Non Sleep Deep Rest)

20 min = 3 hours of sleep
Boosts creativity
Regulates the nervous system

— Renée Fishman JD | Holistic Performance 🚢 (@reneefishman) July 8, 2022
In no particular order:
1. AirPod Pro's
2. Logitech MX Keys and Master 3
3. Burr coffee grinder (old Bodum one - new one is a lot worse)
4. Kindle
5. Altberg walking boots
6. Osprey hiking bag
7. Leatherman
8. YouTube premium (I'll do anything to avoid watching ads)

— Tom Bell (@tombell93) July 8, 2022
Totally free & life changing 💛

1. 10 minutes of meditation
2. 3 minutes of gratitude pratice
3. Hanging out with loved ones
4. Reading
5. Long walks in nature
6. Getting enough sleep every night

Often times, it's the simple things in life that significantly improve life.

— The Sapna Co l Happiness Advocate (@thesapnaco) July 8, 2022
Under $200, nothing fancy, compact, light, and I've been doing 45-minute Zone 2 cardio almost every day on it. Life changing. pic.twitter.com/VYu40jklro

— Ray (@therayfdj) July 8, 2022
Headspace anual membership
Cotton sheets and towels
A confortable chair
A second monitor + keyboard
YouTube premium

And declutter my home of things I didn't really want or need.

— Ami (◍•ᴗ•◍) (@ms_warbird) July 8, 2022
An electric tea kettle.
Makes it so convenient!

A mini fridge in my bedroom for cold water and yogurt!

A humidifier.

A spare pair of glasses.

An exercise bike.

A punching bag.

Running shoes.

— Roberto Blake 🇺🇸🇵🇦 Creative Entrepreneur (@robertoblake) July 8, 2022
Good headphones, you can find them for under $200 and they are really useful tbh you can just put headphones on and just get freed of boredom by listening to podcasts songs and audio books and also watching videos this makes the experience better and also you don't disturb anyone

— DzeroDee (@DzeroDee) July 8, 2022
I take it with me everywhere. Totally transformed my water consumption habits. pic.twitter.com/7Ym10goi0f

— Adam Ross (@aross21) July 8, 2022
This isn't completely going to remain under $200 but,

A gym membership.

This will help distill the working on yourself principle.

Change your mindset on gratification and slow it down.

Also improve your mood and fitness level, while instilling higher confidence.

— Jon Baker (@jonbakerbiz) July 8, 2022
- AirPods
- (just a little bit over 200EU) Sony XM3 noise cancelling headphones
- Fountain pens
- Keychron keyboard
- Screenbar / monitor LED light
- Xiaomi bedstand night lamp
- Leuchtturm1917 notebooks

Services:
- tailor 🪡
- dental hygienist twice a year (insured)

— Morgan (@agmorn) July 8, 2022
Bialetti for quality coffee. pic.twitter.com/gUE8Q7jelL

— Cheet's Sheets (@CheetSheets) July 8, 2022
A £10 Journal made my life so much more organised and efficient. The act of writing out what I'm going to do has been ridiculously good at ensuring I do said job/activity.

— TotalXclipse (@Total_Xclipse) July 8, 2022
Astronomy binoculars - everyone should see the moon in detail. It's incredible!

— Prasad Mahes (@prasadmahes) July 8, 2022
Laptop stand. Record player. Used bike. Money clip in front pocket instead of wallet in back pocket. And I just found out that my public library has a free streaming service! ( @Kanopy )

— How To ADU (@howtoadu) July 8, 2022
Not in any particular order
1. Instant pot
2. Electric Toothbrush
3. Memory Pillow
4. Coffee machine
5. Weighted blanket
6. Electric Blanket
7. Diffuser
8. Citrus juicer - for fresh orange juice

— rohit (@rohittkrr) July 8, 2022
AirPods for everyday calls.
Electric toothbrush for better dental hygiene.
Moleskine notebook for staying organised.
Comfy trainers for work commutes.
Eyedrops for when eyes get dry.
Earplugs for better sleep.

— Ian LeBruce (@LeBruce) July 8, 2022
Youtube premium.
Significant impact on education and entertainment

— Lakshmanan Raman (@iamlakshmananr) July 8, 2022
Best answer.

— Paramendra Kumar Bhagat (@paramendra) July 8, 2022
@loom just started testing it as a response to potential clients and my close ratio has shot up this week.

If that holds true long term in a fan.

— Jonathan Mills Patrick (@jmillspatrick) July 8, 2022
Bose noise canceling headphones (over $200 tho) help tap into flow state, listening to Hans Zimmer.

— Anytime Mailbox (@AnytimeMailbox) July 8, 2022
Journals - one as a bullet journal, one to brain dump.

Air fryer - waited for ages to get one, wasted all that time!

Instant pot - brilliant for fuss free cooking.

— Ros T 💙🇺🇦 (@blaze_ros) July 8, 2022
Obsessed with the keys on the right. oh ma lawddd

— Steffen Wendt 🔥 (@Dudehere) July 8, 2022
Is he on Twitter? Have him talk to me.

— Paramendra Kumar Bhagat (@paramendra) July 8, 2022
According to a report by policy advisory and research firm Startup Genome, Bengaluru's tech ecosystem is currently valued at US$ 105 billion, more than Singapore (US$ 89 billion) and Tokyo (US$ 62 billion). #BrandIndia pic.twitter.com/hOzCr2uf30

— Indira PriyaDharshini (@IndiraP15101990) July 8, 2022
105B going on 1T.

— Paramendra Kumar Bhagat (@paramendra) July 8, 2022
This doesn't get mainstream attention because most tech people representing "Bengaluru vibe" here have good office cafeterias or order ~3X a day.

This isn't possible for all of us. Also is not very healthy.

But if you are able to cook on your own - that's the best.

— Karan Trehan (@karntrehan) June 30, 2022
BREAKING: Elon Musk is terminating his $44B Twitter deal‼️😳 pic.twitter.com/BQW2XRaF74

— RapTV (@Rap) July 8, 2022
Taking a break from Twitter for a few weeks! See you all in August!

— Elizabeth Yin is on a tweet break. (@dunkhippo33) July 8, 2022
I don't write bugs, I write surprise features

— Matthew Jones (@ExceptionNotFnd) July 7, 2022
An up and coming neighborhood in Nashville called Wedgewood Houston (also an opportunity zone) is quickly becoming the second home for a few big multi-stage VC firms. One block away from the biggest Soho House in North America. Things are happening here.

— Nichole Wischoff (@NWischoff) July 8, 2022
VC thesis: weird folks building weird stuff

— Juan Medina (@AtJuanMedina) July 8, 2022
Twitter has opened 10x more doors for me than going to a top 20 college

— Samuel Spitz ✈️ NYC (7/11 - 7/18) (@samuel_spitz) July 8, 2022
Future wars are all about the drones. Human crews of planes or tanks have no chance.

One exception: a purely analog, human-controlled vehicle is far more resilient to EMF weapons.

— Elon Musk (@elonmusk) July 8, 2022
Elon Musk is no longer buying Twitter because he realized he can get it for free in the App Store

— greg (@greg16676935420) July 8, 2022
Truly grateful to 🇺🇸 President @POTUS, the 🇺🇸 people for continuing effective support of 🇺🇦 in countering Russia's aggression. More #HIMARS, 155mm shells are our priority needs. It is what helps us press on the enemy. We appreciate the 🇺🇸 support! Let's go to victory together!

— Володимир Зеленський (@ZelenskyyUa) July 8, 2022
Imagine if Ford was the only car for the last 100 years.

Then imagine out of nowhere BMW, Land Rover & Honda appeared.

Essentially, that's the period venture capital is in.

It's been funding Ford (white men) for 60+ years … others are coming.

— Brandon Brooks (@OfficialBBrooks) July 8, 2022
elon finally pulled out of something

— ali taylor (@_ali_taylor) July 8, 2022
data is the death of story.
story is the life of data.

— rafa0 (@rafathebuilder) July 8, 2022
I'll never lose hope... pic.twitter.com/3SnTndCeDx

— Josh Hemsley (@joshhemsley) July 8, 2022
Great to see you all at #BinanceTurns5 pic.twitter.com/Gwdk1Hd8Ys

— CZ 🔶 Binance (@cz_binance) July 8, 2022
when I was 24 and living in my shitty apartment in the tenderloin & working 4 jobs to survive I made a pact with myself that my all my free time would be spent doing things that intellectually stimulated me. I truly think that's what radically changed my life for the better.

— Chase👽 (@sheslostheplot) July 8, 2022
यो बर्ष:

१ नेपाली बिजुली भारत निर्यात
२ नेपाली सिमेन्ट भारत निर्यात
३ कब्बडी - ४ भारतको मल्टीप्लेक्स (PVR) मा बिभिन्न शहरमा प्रदर्शन

हामीलाई लामो समय भारतलाई दुश्मन मान्न सिकाइएको छ जबकी भारत हाम्रो लागि १३० करोडको बजार हुन सक्छ।

यो राम्रो सुरुवात हो।

— sachin timalsena (@TimalsenaSachin) July 8, 2022
The banking system, including all debit cards, are currently down in Canada. No one can make payments for anything.

Maybe this Bitcoin thing has utility after all.

— Jeff Kirdeikis 🔁 (@JeffKirdeikis) July 8, 2022
A lot of VCs focus on "swinging for the fences" often against founder's interests

Ive seen founders drive >100m wealth on smaller exits and others raise tons of 💴 end up w/ nothing

Focus on efficiency (not just $ raised) for the best outcome

This isn't baseball, it's business

— Rick Zullo (@Rick_Zullo) July 8, 2022
More HIMARS coming to Ukraine

— Paul Massaro (@apmassaro3) July 8, 2022
Today I met with 1 whale. He showed me @binance account.

I asked him why r u holding huge bitcoins in this exchange

He replied: This platform is like my hardware wallet & I trust on @cz_binance

He said I am holding 60% busd for dip buying, my dip order is still not executed.

— Pushpendra Singh (@pushpendrakum) July 8, 2022
ICYMI: Billionaire Tim Draper Predicts $250k $BTC Price by Early 2023

— Market Meditations (@MrktMeditations) July 8, 2022
Good news for once in San Francisco! https://t.co/W56rya2AAF

— David Sacks (@DavidSacks) July 8, 2022
I note the resignation of the British tribal leader Boris Johnson. The United Kingdom's political stability is of utmost importance to me and the rest of the West African delegation. We stand ready to help the British people transition from this period of grave uncertainty .

— Chris O. Ògúnmọ́dẹdé (@Illustrious_Cee) July 7, 2022
10 newsletters that will teach you more than any $150,000 MBA:

— Alex Banks (@thealexbanks) July 8, 2022
Honest project plan: pic.twitter.com/3fPz4o7h1y

— Janis Ozolins (@OzolinsJanis) July 8, 2022
Saudi Crown Prince's $600 billion dollar hedgefund is buying all your cheap cryptocurrencies and rare nft art

— moon is hearing things (@MoonOverlord) July 8, 2022
I recommend turning notifications up loud for every new paying customer that signs up at your startup.

— Andrew Gazdecki (@agazdecki) July 8, 2022
the hardest thing about startups has nothing to do with startups

its managing your own psychology

— brett goldstein (@thatguybg) July 8, 2022
You get gifted one of these two portfolios that you have to hold until 2030...

Option 1
1 #bitcoin
10,000 #cardano
100,000 #dogecoin

Option 2
20 #ethereum
10,000 $matic
1,000 #chainlink

Which do you choose?

— Lark Davis (@TheCryptoLark) July 8, 2022
When you crush product-market fit pic.twitter.com/2cE2JaPwkR

— Justin Gordon (@justingordon212) July 8, 2022
Modern dictatorship relies on access to the West

— Paul Massaro (@apmassaro3) July 8, 2022
Ukraine wins with more HIMARS

— Paul Massaro (@apmassaro3) July 8, 2022
What are some of the most important problems to solve in the world in the next decade?

— Justin Gordon (@justingordon212) July 8, 2022
Everyone will tell you to build a community, what you really need to build is a tribe.

— Nataraj (@natarajsindam) July 8, 2022
An example from 2020, back when I had 200 followers

- I took the tweet below by @jackbutcher
- Quote RT'd summarizing the tweet (value)

He saw it and RT'd it.

In return, I gained +100 new followers, which accounted for 50% of my audience growth in just 1 day. pic.twitter.com/A3srBxb4H2

— Alex Llull 🕵️‍♂️ (@AlexLlullTW) July 8, 2022
Eminem just surpassed 3 billion streams on Spotify alone in 2022.

He hasn't released an album for 2 years 🐐 pic.twitter.com/Xt39EADIzn

— Eminem Zone (@EminemZone_) July 5, 2022
"Not Afraid" has now surpassed 700 million streams on Spotify.

— It's @Eminem's 10th song to reach this milestone. pic.twitter.com/ahS024BgXu

— Eminem Stats (@EminemOnStats) July 5, 2022
I still get goosebumps every time Eminem comes out

pic.twitter.com/99z3YYSxeO

— Eminem Detroit (@EminemDetroit88) July 5, 2022
.@Eminem has now charted at least ONE song for 14 consecutive years on the Billboard Hot 100 (2009-2022). pic.twitter.com/htAuVNjOZi

— Eminem Stats (@EminemOnStats) July 5, 2022
.@Eminem's most streamed songs from "Encore" on Spotify:

#1. "Mockingbird" — 627M
#2. "Like Toy Soldiers" — 250M
#3. "Just Lose It" — 185M
#4. "Ass Like That" — 143M
#5. "Never Enough" — 65M pic.twitter.com/ZxIASyn2YG

— Eminem Stats (@EminemOnStats) July 7, 2022
Pregnant Texas Woman Cited for HOV Violation Told Cop Her Fetus Is the Passenger.

The expectant mom's court date is July 20 – about the same time as her due date: @nbcwashington @thenewsoncnbc https://t.co/Q0LxP3HSJE

— Shomari Stone (@shomaristone) July 9, 2022
As inflation rates climb to multi-decade highs across the world, some of the biggest drivers of consumer-price growth have entered a new and welcome phase: Their prices are actually declining.
@mattlundy33 explains: https://t.co/U0rjGyPPM5

— The Globe and Mail (@globeandmail) July 8, 2022
Wholesale gasoline prices are dropping, too, which should trickle over to retail pricing in the coming weeks. Already, the average price of regular unleaded gas in Canada has fallen below $2/L, having peaked at $2.15 a month ago. https://t.co/U0rjGyQnBD pic.twitter.com/veT3MmfEPd

— The Globe and Mail (@globeandmail) July 8, 2022
Policy makers have pinned much of the inflation run-up on supply-chain disruptions related to the pandemic, leading to product shortages, lengthy delivery times and pricier shipping. Of late, those disruptions are easing. https://t.co/U0rjGyPPM5 pic.twitter.com/yRqrrB00EO

— The Globe and Mail (@globeandmail) July 8, 2022
Major Focus of this Year's Kathmandu Metro Budget is on Education, Health, Improved Transportation , Waste Management, River Cleansing, Heritage Protection, Skill Training & Innovation Centre and Disaster Risk Management etc.

— Balen Shah (@ShahBalen) July 9, 2022
बाल्यकालमा बाइस्कोप हेर्ने सौभाग्य तराईमा पाइन्थ्यो। मेलामा बाइस्कोप देखाउने चाचाहरू आउनु हुन्थ्यो। चार आना तिरेर बाइस्कोप हेरिन्थ्यो। pic.twitter.com/7FspWepS0X

— Gajendra S. Budhathoki ♿ (@gbudhathoki) July 9, 2022
I made zero dollars this week, but I…

- Ran 6 miles
- Made coffee
- Mowed the lawn
- Cried myself to sleep

If finances are your only measuring stick, you'll have a sad life.

— Douglas A. Boneparth (@dougboneparth) July 9, 2022
Remote work without async work hardly improves productivity

— Kilian Poulin (@KilianPoulinTW) July 9, 2022
म मेरो तलबबाट यम बुद्धको सालिक बनाउँछु- मेयर बालेन शाह https://t.co/vRwWJ3O5TV

— Setopati (@setopati) July 9, 2022
Yama Buddha died of suicide. Alok Nembang died of suicide. Mr Mayor, if you want to do something for them, better spend half of that amount on mental health awareness and well being. Save who are alive, statues can wait.

Thanks.

— Shiksha Risal (@RisalShiksha) July 9, 2022
I am about to raise 1M. I am looking for a bridge investment of 100K. Would you guys like to come in? This weekend? https://t.co/GcBafbPaiA @nihalmehta

— Paramendra Kumar Bhagat (@paramendra) July 9, 2022
Twitter wasn't devoid of drama when it had just 25 employees and it certainly isn't devoid of drama with 7,500 employees. It's a nail biter that writes itself 🎭

— anamitra (@anamitra) July 9, 2022
My take: https://t.co/6mqUNbw7fF #twitter #trillion

— Paramendra Kumar Bhagat (@paramendra) July 9, 2022
The Boldest Of Them All: Afore https://t.co/GcBafbPaiA #venturecapital #preseed #prelaunch #VC #preanything #rocket #moonshot #aforecapital #gauravjain #anamitra

— Paramendra Kumar Bhagat (@paramendra) July 9, 2022
People with lots of advice but no follow through pic.twitter.com/1Oa6a1skvZ

— anamitra (@anamitra) June 28, 2022
Steve Jobs said the same thing about Apple. As in, not the iPad, or the Mac, but Apple itself was his best product.

— Paramendra Kumar Bhagat (@paramendra) July 9, 2022
Congrats @vibe_bio #YouAreInGoodHands

— Paramendra Kumar Bhagat (@paramendra) July 9, 2022
Hello South East Asia 🇸🇬 https://t.co/6gVdiBWFjH

— anamitra (@anamitra) June 21, 2022
You should go get some of that money. You will put it to better use than them.

— Paramendra Kumar Bhagat (@paramendra) July 9, 2022
July 9, 2022
Not true. The idea the Founder is pushing has got to be something they have been building up to perhaps their entire life. And how that idea speaks to the world.

— Paramendra Kumar Bhagat (@paramendra) July 9, 2022
I am only seeing the final result. I missed the storm that had been brewing, apparently.

— Paramendra Kumar Bhagat (@paramendra) July 9, 2022
Congrats ....... I am toying with the idea of skipping ........ Going straight from the 1M pre-Seed to ..... IPO ...... with massive early revenue.

— Paramendra Kumar Bhagat (@paramendra) July 9, 2022
A new standard for Pre Seed that's befitting of 2022 https://t.co/jhmXDNtxTb thank you @nmasc_ for thoughtfully covering the new fund.

— anamitra (@anamitra) May 4, 2022
The Boldest Of Them All: Afore https://t.co/GcBafbPaiA #venturecapital #preseed #prelaunch #VC #preanything #rocket #moonshot #aforecapital #gauravjain #anamitra

— Paramendra Kumar Bhagat (@paramendra) July 9, 2022
If you're a founder and this sounds good to you, we'd love to hear from you. You can get in touch via our simple application here: https://t.co/esH5ZEzdWA. We'll get back to you within a week. (7/)

— Afore Capital (@AforeVC) May 4, 2022
Afore Alpha offers founders something better: a $1M investment at a $10M post-money valuation, with no MFNs. It's the best and most transparent option for "pre-everything" founders raising their first funding. (4/)

— Afore Capital (@AforeVC) May 4, 2022
Announcing $150M Afore Fund III and Afore Alpha, the best in class Pre Seed deal for any founder, anywhere in the world, no matter how early they are. Read on 👇 https://t.co/GSGGRdYTyM

— anamitra (@anamitra) May 4, 2022
Your goal should be a unicorn in every Top 100 city on the planet.

— Paramendra Kumar Bhagat (@paramendra) July 9, 2022
USV's portfolio page includes a blogpost and investment date for every single investment dating back to 2004 in reverse chronological order, just like tweets! https://t.co/F3ELoEu4V8

— anamitra (@anamitra) April 30, 2022
World Cup Soccer.

— Paramendra Kumar Bhagat (@paramendra) July 9, 2022
Yep. There is toxicity at Tesla. Corporate Culture matters. It is foundational. It is existential even.

— Paramendra Kumar Bhagat (@paramendra) July 9, 2022
These days tweets are all he delivers. All day long!

— Paramendra Kumar Bhagat (@paramendra) July 9, 2022
Jack is how I found Afore. #Eureka

— Paramendra Kumar Bhagat (@paramendra) July 9, 2022
for example, grateful for @jeremy_navarro7 for modeling how to be a great leader, for @lktong_ for our chats about fulfillment, for @amiyoshimura_ for showing how to support your people, for @emilyhxrrera for helping me better understand VC and more importantly myself, and others

— jack mcclelland (@jackmmcclelland) April 15, 2022
i continued to intern with startups and vc's through college –

grateful for @geri_kirilova at @LaconiaCapital and @jcorsello at @acadianventures for sharing their insights and teaching me how funds work, for @bquazz at @Accel for supporting my deep dives, and others

— jack mcclelland (@jackmmcclelland) April 15, 2022
That is the question I am asking you NOW ----- or will do so again in a week! :)

— Paramendra Kumar Bhagat (@paramendra) July 9, 2022
i'll also continue to code, working on internal software projects for afore (in addition to investing)

and super eager to learn from the afore partners @anamitra and @gjain as well as my teammates @RileyFinch13 @venkateshkr @ekaurghar @kaylakav about supporting pre-seed founders

— jack mcclelland (@jackmmcclelland) April 15, 2022
Move to the Valley. #Hudson

— Paramendra Kumar Bhagat (@paramendra) July 9, 2022
Neutrals always love the underdog, in sport and business. ALWAYS.

— anamitra (@anamitra) April 14, 2022
YC is like Windows 95 in the years 2005. They stopped updating a long time ago.

— Paramendra Kumar Bhagat (@paramendra) July 9, 2022
I was featured in the same BBC article as @paulg one time. But it was not a forum. So I did not get to share any thoughts, before or after. The Boldest Of Them All: Afore https://t.co/GcBafbPaiA

— Paramendra Kumar Bhagat (@paramendra) July 9, 2022
LOL

— Paramendra Kumar Bhagat (@paramendra) July 9, 2022
The best 4/1 tweet. Even though I am coming to it late.

— Paramendra Kumar Bhagat (@paramendra) July 9, 2022
Twitter forgot to scale and monetize. Repeatedly. It is its own Craig's List. (Love both ........ $$$ is not everything.)

— Paramendra Kumar Bhagat (@paramendra) July 9, 2022
I really do need an explanation. Calcutta, you must know, has a thriving soccer scene. That one city alone should be able to win the World Cup. @MamataOfficial

— Paramendra Kumar Bhagat (@paramendra) July 9, 2022
Welcome aboard @kaylakav and welcome to San Francisco. Here's to doing amazing things together 🎉 https://t.co/gwZeJYGeVF

— anamitra (@anamitra) March 16, 2022
This is unsurprising. The top company of 2000 is not the top company of 2005 is not the top company of 2010. Where is Yahooooooooo?

— Paramendra Kumar Bhagat (@paramendra) July 9, 2022
Quick lil life update! Excited to share that I've joined the investment team @AforeVC 🍾. I'm stoked to have the opportunity to learn from some of the best investors in the biz: @gjain and @anamitra. Here's the quick version of my VC journey so far...(ty for inspo @ekaurghar)

— Kayla Kavanaugh (@kaylakav) March 16, 2022
What do you think of NYC? It seems to have an unparalleled collection/sample of the global population.

— Paramendra Kumar Bhagat (@paramendra) July 9, 2022
Excellent positioning. The Boldest Of Them All: Afore https://t.co/GcBafbPaiA

— Paramendra Kumar Bhagat (@paramendra) July 9, 2022
The Very Best. The Boldest Of Them All: Afore https://t.co/GcBafbPaiA

— Paramendra Kumar Bhagat (@paramendra) July 9, 2022
Best I wrote this week. The Boldest Of Them All: Afore https://t.co/GcBafbPaiA

— Paramendra Kumar Bhagat (@paramendra) July 9, 2022
I am in the Jeff Bezos camp on this one. Memos, not PPTs.

— Paramendra Kumar Bhagat (@paramendra) July 9, 2022
Marketing yourself is a superpower.

Learn it and you're an unstoppable force.

Use these 9 powerful threads to master marketing in 15 minutes.

🧵

— Justin Welsh (@thejustinwelsh) July 9, 2022
By the end of this thread, you'll learn 9 lessons:

1. Formulas for virality
2. Brand strategy
3. How to gain trust
4. An SEO primer
5. Using stories
6. Psychology vs. marketing
7. Principles of online marketing
8. Insights from a successful CEO
9. Systems for productivity

— Justin Welsh (@thejustinwelsh) July 9, 2022
Lots of talk about @elonmusk as an Austin associated business leader, but @LisaSu is by FAR one of the most underrated biz leaders in the US and has been in Austin far longer. https://t.co/tb9i6W04GR

— Henry Yoshida, CFP® (@henryyoshida) July 9, 2022
Me. And I am looking for a 20-100K bridge investment this weekend before my impending 1M raise in a week or two. Are you in? Details upon ask. Invest 20M now harvest 20M in 10 years.

— Paramendra Kumar Bhagat (@paramendra) July 9, 2022
I would be surprised if he did not have some idea of these numbers six months ago. Why even make an offer? He just created a distraction from the bad news on Tesla. But your study does not give any hint on bots, his pet peeve.

— Paramendra Kumar Bhagat (@paramendra) July 9, 2022
I am sorry but you seem to have fallen for the caricature. Woke is about facing the fact of the traditionally marginalized. And bringing them on board. Getting them to participate. Breaking the glass walls and ceilings that hold them down. People of all backgrounds want a seat.

— Paramendra Kumar Bhagat (@paramendra) July 9, 2022
What are the "non-negotiables" in your life?

— Justin Gordon (@justingordon212) July 9, 2022
Having worked at BlackBerry in its heyday (early 2000s), I see a lot of parallels to what Zoom is going through. Of course, that story did not have a happy ending, so I wanted to share a few thoughts 👇👇

— Gaurav Jain (@gjain) June 29, 2020
As Zoom-ing into a video meeting or a classroom is today, so too was pulling out your BlackBerry to fire off an email or check your stocks, circa 2002.

— Gaurav Jain (@gjain) June 29, 2020
1- focus on building the best human-to-human virtual interaction experience. Only a small subset of human interactions are work meetings. Don't get bogged down in being a platform for business meetings. What got you here won't be enough in the future. Complacency kills!

— Gaurav Jain (@gjain) June 29, 2020
Question for Zoom is whether it can innovate fast enough to be *that* product. BlackBerry went from relative obscurity to a global phenomenon to a relic in the same decade. Consumer preferences can shift seemingly overnight. Don't get caught sleeping at the wheel.

— Gaurav Jain (@gjain) June 29, 2020
Zoom/Tesla/Facebook/Search/OS/JPMorgan/RepublicanParty/America/NATO

— Paramendra Kumar Bhagat (@paramendra) July 9, 2022
When the iPhone was released, many people within BlackBerry rightly pointed out that we had a technical leg up on Apple in many areas important to business and enterprise users (not to mention the physical keyboard for quickly cranking out emails)… but how much did that advantage matter in the end? If there is serious market pull, the rest eventually gets figured out… a lesson I learned from my time at BlackBerry that I was lucky enough to be able to immediately apply when I joined Google to work on Android. .......... At BlackBerry, we would hear stories of
customers "accidentally" dropping their devices into the toilet
to force their IT team for an upgrade. It was hard to imagine in the mid-2000s that by the end of the decade carrying a BlackBerry would become "uncool." ........... When BlackBerry tried to force fit the enterprise product for the consumer market with devices like the BlackBerry Curve, Storm, and Tour, and it didn't work. .......... I had the opportunity to learn from our mistakes when I became one of the first Product Managers on the Android team. At Android, we were maniacally obsessed about the product experience, not the "Google experience." .........
along these lines, somebody once mentioned a one-legged prostitute neighbor ---- but that was on the West Side, so you are ok (for now)

— Paramendra Kumar Bhagat (@paramendra) July 9, 2022
the comedian in the glue that will hold it all together

— Paramendra Kumar Bhagat (@paramendra) July 9, 2022
A Next-Generation Social Network https://t.co/q9VL1F1f3p @Hadley

— Paramendra Kumar Bhagat (@paramendra) July 9, 2022
Sri Lankan President Gotabaya Rajapaksa will step down on July 13, after a dramatic day that saw tens of thousands of protesters storming the presidential office and residence and the prime minister's home being set on fire. https://t.co/eQbuvYJBUn

— The Washington Post (@washingtonpost) July 9, 2022
A comedian was critiquing David Chappelle, pointing out he was no longer 'hip' but 'square.'

That is, he had aged into conservatism the way Bob Hope had. (Hope's reputation had tarnished by his death at 100).

I see this 'squareness' in venture capital too, a 🧵

— Paul Griffiths (@paul_griffiths) July 9, 2022