Sunday, November 12, 2017
Forbes cover 10 years ago. pic.twitter.com/EBlHpdRDsl

— Mikko Hypponen (@mikko) November 12, 2017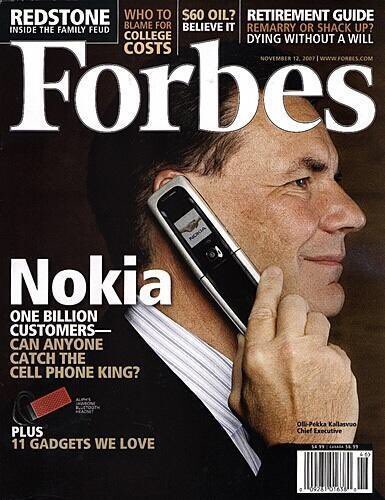 Monday, June 22, 2015
Better
video editing
tools on
YouTube
would go a long way. 
News Lab
How to Edit Video on YouTube
there are now more than 1 billion smartphones in the world, and YouTube video views surpassed 1 trillion in 2011. Basically, the world has video fever. .... The YouTube editor is rudimentary, even when compared with simple video editing programs like Movie Maker and iMovie. Let's not even talk about how it stacks up to Final Cut Pro — it doesn't. .... The only way to edit the length of your videos is by trimming from the beginning or end. Unlike most video editing programs, YouTube does not let you split and cut parts out from the middle of the video. ...... Also, be aware that the trimming process isn't always smooth. While you're adjusting the slider on the timeline to trim a video, the video constantly reloads on the display. The best way to trim a video is to pre-decide the exact startpoint and endpoint, rather than trying to eyeball it while dragging the trim bar. ..... Thinking About Adding a Soundtrack? Proceed With Caution ...... Another shortcoming is that you can't trim the audio clips at all. If a song is longer than your video, the song will simply end awkwardly at the point where the video ends. ...... The secret to great YouTube videos, if there is one, is to start out with solid footage. As with anything, post-production techniques generally won't yield any miracles.
Being able to tap into what words and phrases people are putting into that
Google Search
box I would think would be the number one help item. If you can zero in by geography, and by timeframe, that would be a big help. By country, by city, district. What were people searching for today, this past week, and so on. This past year.
Monday, May 18, 2015
Singularity is NOT near! Stop complaining about overpopulation. Why try to mimic
brains
when there are so many brains out there, undernourished, underutilized?
Your brain has roughly 100 billion neurons and 100 trillion neural connections, or synapses. An iPhone 6's A8 chip has 2 billion transistors. (Though, let's be clear, a transistor is not anywhere near the complexity of a single synapse in the brain.) .... The highest bandwidth neural interface ever placed into a human brain, on the other hand, had just 256 electrodes. Most don't even have that. ..... The second barrier to brain interfaces is that getting even 256 channels in generally requires invasive brain surgery, with its costs, healing time, and the very real risk that something will go wrong. .............. the former editor of the journal Neuron has pointed out that carbon nanotubes are so slender that a bundle of a million of them could be inserted into the blood stream and steered into the brain, giving us a nearly 10,000-fold increase in neural bandwidth, without any brain surgery at all.
Tuesday, November 11, 2014
This is a magic bullet. This would do more to transform
India
than any other single thing.
This TV
spectrum
thing is more promising than satellites and drones. Drones might be best for the least populated parts of the world.
Microsoft plans to provide free internet access across India
the firm has proposed to use the "white space" - the unused spectrum between two TV channels - to provide free connectivity to large sections of the Indian population. ...... The 200-300 MHz spectrum band available in the white space can reach up to 10 km compared to 100 metres range provided by Wifi ..... This spectrum belongs mainly to Doordarshan and the government and is not used at all. The firm has sought clearance from the government for a pilot project in two districts ..... The programme would be implemented in phases from this year till 2018 and ensure that government services are available to citizens electronically.
Labels: Advanced Wireless Services, AT&T, Bharat Sanchar Nigam Limited, Hertz, Internet access, iPhone, LTE (telecommunication), Microsoft, Satya Nadella, Telecom Regulatory Authority of India, Vodafone
Thursday, October 23, 2014
I liked two step
authentication
when it came along.
Google
is at the center of my digital experience. Android is an easy choice for me. I might still get snooped upon for I use many services online. But if I can at least be sure my
Google ID
will not be compromised, that is a lot of peach of mind.
And now there is a
physical key
. That would make it even more secure. But I would not want more than one key. This three step authentication and the ability to Google
sign in
into a whole bunch of services would take care of a lot of security issues.
The Second Coming Of Sign In With Twitter
Saturday, September 13, 2014
This
Medium
post has been a
social media
viral hit
the past few days.
How quitting my corporate job for my startup dream f*cked my life up
@paramendra I know. I kept it for another article but I totally agree with you. Thanks for the feedback!!
— Ali Mese (@meseali) September 13, 2014
Why was this post a big hit?
It is well written. The title is catchy. Many more people do startups these days than was true before the
2008 recession
. The title speaks to fears many people have. Most people avoid going into the startup grind because deep down they know it is going to f*ck up things.
The post has great introductory paragraphs. The writer seems to be a classic success story. He got a great education, then landed a great job. He was flying
business class
.
Then he pinches you the reality. It was not all that great. He was mostly staring at spreadsheets, all night long, all flight long. A lot of people relate to that.
They say that about marriage. People who are out, want in. People who are in, want out. People who are married think singles are having more fun. Singles think married people are having more fun.
A great, catchy title with great first few paragraphs can create a social media hit.
But even after that, the post is pretty good. It gives you a pretty good idea of what a sinkhole a startup can be.
One element though is missing. He is not talking about his idea. You don't create a successful startup just because you quit a great job. It is about your idea, and your execution.
Tuesday, September 09, 2014
I believe that 11% figure. It is probably an underestimate. A phone case is also a solution, the one I use.
Sapphire Screens Would Test Apple's Manufacturing and Design Skills
According to one estimate, 11 percent of all iPhones have cracked screens. ..... virtually unscratchable, unbreakable screens could make for a compelling marketing campaign. .... The company's decision to invest about $700 million in an industrial sapphire plant in Arizona starting last year has added considerable weight to the theory. ..... Sapphire is already used in small amounts to make scratch-resistant screens for luxury watches, and Apple uses small pieces of sapphire to protect the camera and the home button on the iPhone 5S. .... sapphire's high cost has limited its applications; although new ways of growing sapphire crystals have made it cheaper to produce in recent years, it's still roughly five times more expensive than toughened glass. ..... second only to diamond on a standard scale of hardness ..... Some types of cutting and polishing can introduce defects into the material that make it easier to break than glass.