Your version of the Tom Cruise movie. The pandemic is over.

— Paramendra Kumar Bhagat (@paramendra) July 3, 2022
Polygon's Value Grows as Its Apps Grow in Usefulness and Popularity
Recently Polygon (CCC:MATIC-USD) reached a peak on Dec. 26 at $2.8988. Unlike other cryptos, it has been rising at the end of 2021 when others were dropping like flies. However, since then, it has backed off very hard from that price. As of Jan. 17 MATIC crypto was at $2.22 per token. .......... Polygon's general usefulness as a popular cryptocurrency. ........ It was up 144 times during 2021 ....... Polygon has also become a favorite of developers for non-fungible tokens (NFTs) and other digital collectibles. ....... Polygon was originally designed as an Ethereum (CCC:ETH-USD)-killer, with faster transaction times and lower fees. ...... recently the Associated Press said it would launch its own NFT marketplace on Polygon to support journalism. .......... To build up its capabilities, Polygon recently announced the acquisition of the Mir protocol. This will allow it to use "zero-knowledge proofs" for building decentralized applications away from the Ethereum network. It paid for the protocol using its own MATIC-USD tokens.
Polygon Spends $400M to Scale Ethereum–With ETH2 Around the Corner
Polygon has a war chest of MATIC tokens it's using to acquire Mir, a startup working on zero-knowledge proofs. ........ At its ZK Day event today, the scaling platform announced the acquisition of Mir protocol, a platform that uses "zero-knowledge proofs" for building decentralized applications away from the Ethereum network. According to Polygon, the deal will be worth as much as $400 million in MATIC tokens. ......... In August, Polygon merged with ZK-rollup project Hermez in a $250 million deal. .......... Polygon, formerly known as the Matic Network, is a protocol that sits atop Ethereum and is designed to take pressure off of it. As NFTs, decentralized finance (DeFi) applications, and blockchain games grow more popular, there is more competition for Ethereum transactions to be pushed through, resulting in high congestion and fees. ......... Polygon's basic strategy has been to use sidechains—blockchains that snake out from another chain so they can accommodate more transactions. It's kind of like adding another leg to run faster or putting a charging pack on your phone to increase the battery's lifespan. ........... "We have made a strategic decision to explore and encourage all meaningful scaling approaches and technologies at this stage," said Polygon co-founder Sandeep Nailwal in a press release. "We believe this is the way to establish Polygon as the leading force and contributor in the ZK field and onboard the first billion users to Ethereum." ............ ZK rollups use zero-knowledge proofs to "roll up" multiple transactions into one big transaction. Instead of the Ethereum blockchain being bombarded with a bunch of small requests to send funds, bid on NFTs, or make trades, it can let those be handled off-chain and sign off on them in one go. All privately. ........... "We are introducing a recursive proof system that is orders of magnitude faster than anything else and is practical to verify on Ethereum," said Polygon co-founder Mihailo Bjelic about the acquisition. "This is a huge win for the entire industry."
Associated Press to Launch NFT Marketplace on Polygon to Support Journalism
The AP is launching its own photo NFT marketplace, which will feature Pulitzer Prize-winning shots. ......... "For 175 years, AP's photographers have recorded the world's biggest stories through gripping and poignant images that continue to resonate today," said Dwayne Desaulniers, AP's director of blockchain and data licensing, in a release. "With Xooa's technology, we are proud to offer these tokenized pieces to a fast-growing global audience of photography NFT collectors."
How NFT Photo Sensation Twin Flames Landed at Christie's
Justin Aversano's Ethereum NFT photos are coveted by big collectors like Snoop Dogg. Now he's building a platform for other photographers. ......... NFTs have brought blockchain-backed proof of scarcity to artwork, social media avatars, video files, and more, creating value for digital items that have traditionally been freely shared and downloaded. Now photography NFTs are on the rise too, and there's no bigger—or arguably, more powerful—project in the space than Justin Aversano's Twin Flames. ........ Minted as Ethereum-based NFTs in February, Twin Flames are now coveted by collectors. Snoop Dogg and Gary Vaynerchuk both own Twin Flames NFTs, and the portrait collection has yielded nearly $13 million worth of trading volume to date, per OpenSea. One NFT in the collection was sold in August for 506 ETH, or nearly $1.9 million at the time. ....... The buyer of the Twin Flames NFT will also get 100 physical prints of the full Twin Flames set, and Christie's estimates a $100,000 to $150,000 sale price for the combined lot ......... With their help, Aversano launched Twin Flames at 0.55 ETH (about $1,000 at the time) per photo, quickly raising around $100,000 to pay off the immense credit card debt he generated during the Twin Flames' creation and earlier exhibitions. ....... The cheapest available Twin Flames NFT is listed at 140 ETH ($484,000) on the OpenSea marketplace, with the average sale price over the last 30 days at 110 ETH ($375,000).
Where My Vans Go
How to Launch a DAO
Here's a beginner's guide to the tools and apps you need to start a Decentralized Autonomous Organization. ....... It's not difficult to spin up a new DAO; the hard part is getting people to join, and retaining them. ........ DAOs continue to grow as a community organizing model, a means of quickly raising and distributing money for social causes ....... The first DAO, called "The DAO," launched on Ethereum in 2016. While it is possible to establish a DAO on any blockchain that supports smart contracts, most of them run on Ethereum. ......... Love it or hate it, Twitter is the public square. DAOs use Twitter to announce their plans to the broader world. ......... If any Web2 app has stuck around in Web3, it's Discord, which built its base with gamers but has now also become the home of DAOs. DAO leaders like Discord for its ability to organize thousands of people into different roles and working groups.
What Are Ethereum Rollups? A Scaling Solution to Cut Transaction Costs
Rollups cut down on blockchain transaction costs by "rolling up" batches of transactions into a single one. Here's how they work. ......... the Ethereum blockchain is slow and has maxed out its capacity. Now you must pay through the nose for every additional byte of block space if you are to buy the next "must-have" NFT. ......... Scaling solutions differ, but generally settle part of the transaction on another network—one faster and cheaper than Ethereum—before providing the main Ethereum chain with information about the transactions it plans to submit. ...... Zero-knowledge rollups (also referred to as zk-rollups) work very differently. They rely on a piece of cryptography called a zero-knowledge proof, which allows someone to mathematically prove that a statement is true (that someone is, say, Greek) without disclosing additional information about that statement (like a passport). In crypto, these are called zk-SNARKs, in reference to an additional piece of cryptography called "succinct non-interactive argument of knowledge." This method bypasses the dispute-resolution system inherent to optimistic rollups because the "SNARK" bit only permits valid transactions to be uploaded to the rollup. ........ Some claim that zero-knowledge proofs are superior because they do not require a dispute-resolution mechanism. ........ Ethereum could one day become so fast that rollups would look like an unnecessary speed boost to a lightning-fast blockchain. Conversely, rival L1 blockchains, like Solana and Avalanche, could become so popular that they usurp Ethereum entirely. Should the majority of DeFi's traffic take place on blockchains other than Ethereum, rollups would become redundant. .......... Alternatively, rollups could continue to rise should Ethereum become more powerful. They could integrate with the upcoming upgrades to make Ethereum easier and cheaper to use for the masses.
Pussy Riot Founder, Trippy Labs, PleasrDAO Members Launch Ukraine DAO
Crypto Twitter is mobilizing to raise money for Ukraine—using Ethereum NFTs. ........ "Our goal is to raise funds to donate to Ukrainian civilian organizations who help those suffering from the war that Putin started in Ukraine," Pussy Riot tweeted. "We'll be buying an NFT of the Ukrainian flag." ......... "This is exactly what DAOs are for, making change offline in the real world harnessing the power of blockchain." ....... Founded in 2011, Pussy Riot is a feminist punk rock group from Moscow. The group is known for staging pop-up or guerrilla-style performances supporting LGBT rights and opposing Putin. ....... "Activism is the only reason I joined Web3," Tolokonnikova says. "Now, when I'm so deeply ashamed of my government, I simply have to try to help Ukrainians."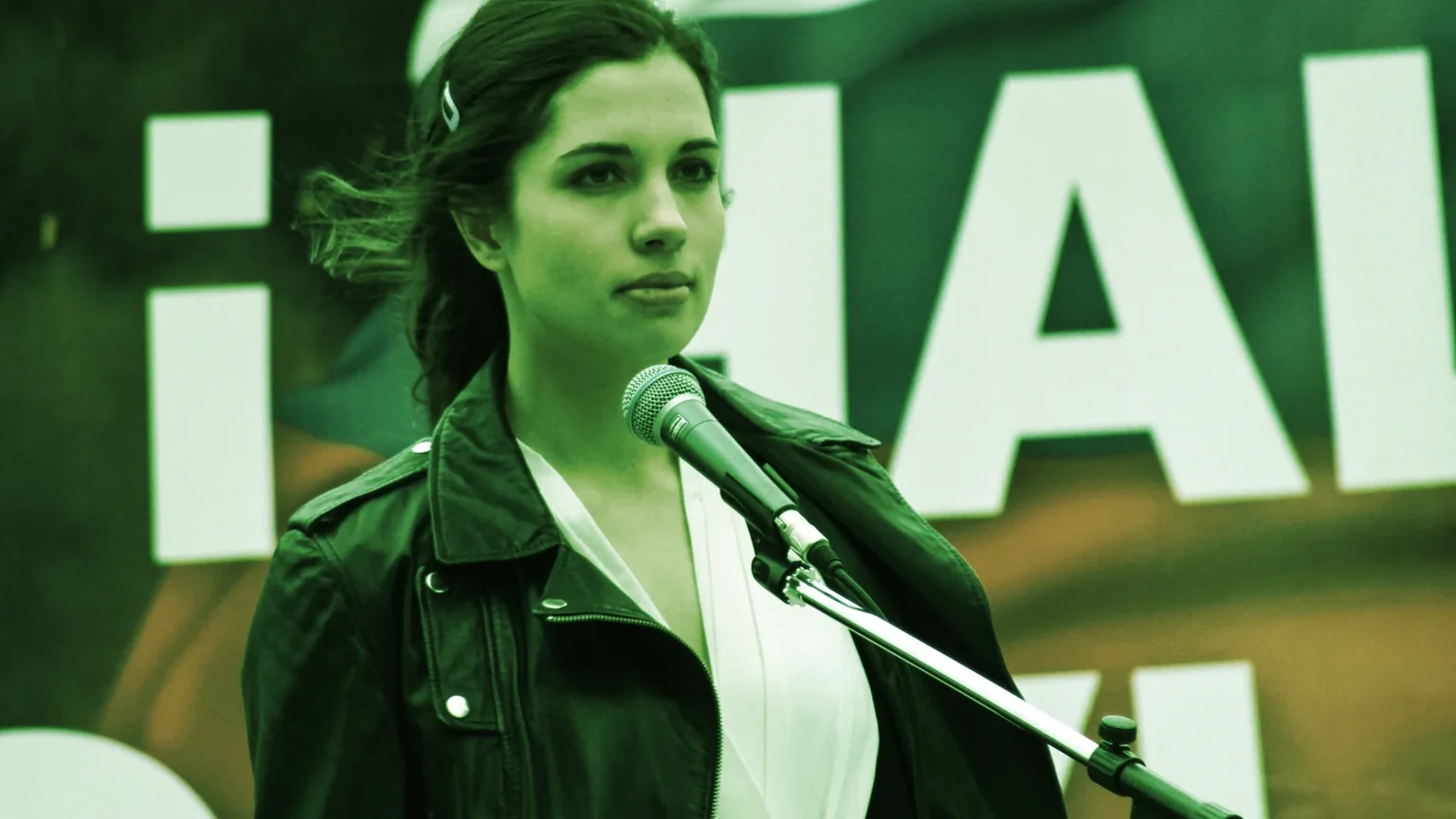 watch the fireworks

— Paramendra Kumar Bhagat (@paramendra) July 3, 2022
Why Web3 Developers Are Choosing Polygon Over Other Solutions
WW3, really? https://t.co/bA9ryXa0OX

— Gurbaksh Singh Chahal (@gchahal) July 3, 2022
I could be a venture capitalist

I could be a founder

I could be a banker

If cops pull me over none of that matters, they see one thing.

I'm a Black man.

— Brandon Brooks (@OfficialBBrooks) July 3, 2022
Next we'll be launching Heart, a new initiative to help countries around the world learn from our best practices and expertise in creating and managing universal healthcare systems. https://t.co/08PrG9jgP5

— Scott Santens (@scottsantens) July 3, 2022
You should launch a UBI-DAO.

— Paramendra Kumar Bhagat (@paramendra) July 3, 2022
The thought of a 2024 Biden/Trump race is so incredibly depressing.

— David Marcus (@davidmarcus) July 3, 2022
SF has like 200 "exclusive founder/investor communities"

— Samuel Spitz (@samuel_spitz) July 3, 2022
There's a very slight possibility that in ten years the income from one validator will be enough to sustain a family. Now it's your opportunity to take those means of production into your own hands by becoming a solo home validator. I think it's worth a shot.

— superphiz.eth 🦇🔊🐼 (@superphiz) July 3, 2022
Just paid $0.42 dollar fee to send a transaction on Etherium MAINNET. 😱😱😱

— ametel.eth (@ametel01) July 3, 2022
You're on a treadmill, running, puffing but can't get down or pause.

Building a startup company is not for faint hearted.

— Mehta Sanjay (@mehtasanjay) July 3, 2022
Every girl reading on the beach is on page 8 of her book

— Daniel Tenreiro (@TenreiroDaniel) July 2, 2022
China could land on the moon and claim it as its territory, NASA Chief Bill Nelson has said.

— unusual_whales (@unusual_whales) July 3, 2022
Long-term patience, short-term urgency.

— Pomp 🌪 (@APompliano) July 3, 2022
When the @WhiteHouse decides to forego "economics" in favor of its own "gastationomics." https://t.co/XN2BkuEfsT

— Gurbaksh Singh Chahal (@gchahal) July 3, 2022
When the POTUS is tweeting at gas stations you know Twitter has arrived.

— Paramendra Kumar Bhagat (@paramendra) July 3, 2022
The best way to become more biased to action is to invert the way you think about risk.

Don't think about the risks of going too fast, making bad decisions, looking foolish. Think about the risks of going too slow, not gaining momentum, not taking enough shots on goal.

— Jack Altman (@jaltma) July 3, 2022
Starbucks makes $181M each year in unused gift cards 🤯

— Eric Button (@ericjacobbutton) July 2, 2022
Question from a Founder: Darrel, what do you look for in an early stage startup?

A: Primarily just 2 things.
1. A team that can reliably design, build, and iterate on a product over a sustained period of time.

2. The team is solving a meaningful problem for a specific customer.

— Darrel Frater ✝️ VC (@DarrelFrater) July 2, 2022
the problem in America today is fundamentally a broken democracy, not polarization/division. A super-majority of citizens want Roe v. Wade, real gun reform, raise in minimum wage, higher taxes on super wealthy, universal healthcare, etc. Today exists a tyranny of the minority.

— Matthew Dowd (@matthewjdowd) July 3, 2022
Needed: a Philadelphia all over again. A new constituent assembly. Jefferson expected one every 30 years or so.

— Paramendra Kumar Bhagat (@paramendra) July 3, 2022
महानगर पहिले यता हेर! pic.twitter.com/dgPwWk4IGw

— Sudheer Sharma (@sudheerktm) July 3, 2022
Huge mistake I see many founders make:

They move too fast into enterprise.

It isn't as easy as you think.

You can't half ass it.

It is an entire org shift.

A huge product change.

A real mindset shift.

2-3x more expensive to do.

Your market is bigger than you think

— Harry Stebbings (@HarryStebbings) July 2, 2022
I have walked literally everywhere in BK. At all hours of day and night.

— Paramendra Kumar Bhagat (@paramendra) July 3, 2022
31 bodies, some decomposing, found at Indiana funeral home https://t.co/CNrtCRRlub

— South China Morning Post (@SCMPNews) July 3, 2022
Ex-Prosecutor: Trump Will Be Indicted 'If We Care' About 'Democracy' - Business Insider

— Andy Burton (@Andy_Burton) July 3, 2022
If we try. In 5 years the world won't have to be blackmailed by oil producing nations any longer. #EV #Tesla $tsla

— Ross Gerber (@GerberKawasaki) July 3, 2022
Can we have a "No Old White Men" rule? https://t.co/DCfVcZvHcz

— Sarah Nadav (@sarahnadav) July 3, 2022
Details of a contract between Coinbase and US Immigration and Customs Enforcement have surfaced for the first time that includes "historic geo-tracking data" not available via public sources.

— CNET (@CNET) July 3, 2022
California will offer health insurance to all undocumented immigrants https://t.co/4DSDhDYkRQ pic.twitter.com/bK97EIpkPF

— The Hill (@thehill) July 3, 2022
Running through town this morning, American flags and decor everywhere. Anyone else feel so conflicted this year? Like, what are we celebrating? Do people understand how close we are to losing democracy in the country?!

— Donna (@donnitas) July 3, 2022
A person can not be wrong or bad.

Behavior can be bad.
Beliefs/Words can be wrong.
Values can be misaligned.
Focus can be misdirected.

But a person can not be wrong or bad.

Breakdown the behavior.
Breakdown the beliefs and values.

— Maggie (@MagNorris) July 3, 2022
What's an eye opener to me is how quickly risk appetite evaporated.

— Chris Burniske (@cburniske) July 3, 2022
Typical politician stunt. First they muck it up, then they blame some private company for it. POTUS deliberately provoked the war in Ukraine. This is a direct consequence. Make peace Joe. Leave us alone afterwards. Better keep your wisdom to yourself. Thank you https://t.co/HduNYd2XlI

— Jens Lapinski (@jenslapinski) July 3, 2022
The Fed is facing a choice. Which is worse?

Option A: Keep raising rates, sell bonds, allow The Great Depression 2.0 and 30% unemployment.

Option B: QE infinity and 0% rates, allow inflation to run hot at 20%+, stagflation, destroy the US Dollar.

Which will they choose?

— Wall Street Silver (@WallStreetSilv) July 3, 2022
Please support this independent film here: https://t.co/pbzpxs3I6c#FreeAssangeNOW #Assange #FreeAssange #NoExtradition #FreeSpeech #PressFreedom pic.twitter.com/zni3PDPmLV

— Free The Truth: Free Assange - Documentary (@FreeAssangeDoco) July 2, 2022
I haven't unfollowed anyone but the crypto hype in my timeline has all but vanished. A few giant blow ups will do that.

Now I just see the true believers and builders. It's much better.

— Josh Elman (@joshelman) July 3, 2022
More likely a red flag operation to get an excuse to make the first strike. But call it a response. #foolmeonce

— Paramendra Kumar Bhagat (@paramendra) July 3, 2022
Three Lessons From My Asian Upbringing That Made Me A More Resilient Founder
Vivian Shen
From students to founders
EU agrees on landmark crypto and climate regulations
Hiring now: these companies are helping digital nomads work remotely in 2022
Short video app Triller confidentially files to go public
The 80/20 Rule: How one band uses email automations to turn followers into diehard fans
How podcaster Jay Clouse uses ConvertKit to reach 25,000 listeners every month
How Marissa Lovell uses ConvertKit to grow her thriving local newsletter in Boise
गुणस्तरीय शिक्षाको हाउगुजी
Education for the Real World
We live in a creation.

— Paramendra Kumar Bhagat (@paramendra) July 2, 2022
Venice, a site of Great Remembrance pic.twitter.com/GWR3xqsoQW

— Elon Musk (@elonmusk) July 2, 2022
Letting twitter trolls mean comments motivate you instead of hurt your feelings is a life hack.

— Hailey Lennon (@HaileyLennonBTC) July 2, 2022
July 2, 2022
@mcuban @johnlilic @petejkim @RyanSAdams @hudsonjameson I applied for the open position at Polygon as Global Head of Social Media. I have the equivalent of an Oscar in digital marketing. Please put in word for me internally. Would mean a lot. Thanks.

— Paramendra Kumar Bhagat (@paramendra) July 2, 2022
Everyone's gonna act surprised when crypto doesn't die yet again then rockets past $10 trillion next cycle.

It's so predictable at this point.

— RYAN SΞAN ADAMS - rsa.eth 🦇🔊 (@RyanSAdams) July 2, 2022
Damn, I made a lot of mistakes the last 2 months.😅

You know what's worse?

Not making any.

Velocity of mistakes means you are executing & learning at a rapid pace.

Pushing boundaries.

The silent killer is when things feel like they're on cruise control.

— NickFriend.eth (@theNickFriend) July 2, 2022
Russia has a hunger plan. Vladimir Putin is preparing to starve much of the developing world as the next stage in his war in Europe. 1/16

— Timothy Snyder (@TimothyDSnyder) July 2, 2022
The Second World War was fought for Ukraine and in considerable measure in Ukraine, between dictators who wanted to control food supplies. 10/16

— Timothy Snyder (@TimothyDSnyder) July 2, 2022
Biography of Deng by Vogel.

— Paramendra Kumar Bhagat (@paramendra) July 3, 2022
By the time the next bull cycle starts rollups will be incredible.

Ethereum's broadband moment is coming.

— RYAN SΞAN ADAMS - rsa.eth 🦇🔊 (@RyanSAdams) July 2, 2022
Russia is planning to starve Asians and Africans in order to win its war in Europe. This is a new level of colonialism, and the latest chapter of hunger politics. 16/16

— Timothy Snyder (@TimothyDSnyder) July 2, 2022
I just looked at a 950sqft 2 bedroom in Chelsea and was told with a straight face that if I signed the lease to move in today I could pay $8590/mo for the next year, but if I signed today for move in next month it would be $9050/mo.

2 bedroom. 950sqft.

Wtf is going on.

— Kristen (@CatchKristen) July 2, 2022
Thanks. I got it. :)

— Paramendra Kumar Bhagat (@paramendra) July 3, 2022
4/ @CoinbaseWallet is also just an awesome wallet. It's truly multi-chain—in addition to @Ethereum, it supports other EVM chains like @0xPolygon, @Arbitrum, @OptimismPBC, @GnosisChain + more, and even other chains like Bitcoin, @Dogecoin and @StellarOrg.

— Pete Kim (@petejkim) May 18, 2022
6/ That said, key loss was still one of the most frequent support requests we received from @CoinbaseWallet users. People misplace or lose their backup recovery phrase and come to us, but unfortunately it is impossible for us to recover your keys. It feels bad, man.

— Pete Kim (@petejkim) May 18, 2022
Hey @petejkim when I use coinbase wallet to send anything other than ETH it gets sent basically into oblivion. This has been going on for months and coinbase has done nothing to resolve this, after multiple attempts to report it and find solutions. Cost me well over $7500 so far.

— CAM3RON.eth ᵍᵐ (@CAM3RONeth) May 18, 2022
Financial literacy, supply chain, and economics should be mandatory for all high school students…unless one of them drops out at 16 to start an ad network. 👀

— Gurbaksh Singh Chahal (@gchahal) July 3, 2022
Looks like I found my tech team in Hong Kong/Shenzhen.

— Paramendra Kumar Bhagat (@paramendra) July 3, 2022
Guess how many media networks are tracking COVID globally?

ZERO

Guess how many US media outlets monitor COVID daily?

ZERO

Because it is not profitable, all of the networks have stopped reporting. @BNNBreaking funded it and spent millions on it while offering it 100% free.

— Gurbaksh Singh Chahal (@gchahal) July 3, 2022
I don't see the connection.

— Paramendra Kumar Bhagat (@paramendra) July 3, 2022
Do you support the Russia-Ukraine war if the West goes to war with Russia and your country joins?

— Gurbaksh Singh Chahal (@gchahal) July 3, 2022
One of my pet peeves has always been wannabe Silicon Valley journalists who believe it is their right to know how wealthy people spend their money.

Wait a minute, who the hell are you? And I don't need to explain how I can have fun, donate, while also being a good human being.

— Gurbaksh Singh Chahal (@gchahal) July 3, 2022
These days there are lots of naysayers, but web3 is on track to become the internet we all use in 2030.

Here are 15 content pieces that separate FACT from FICTION:

— Misha (@MishadaVinci) July 3, 2022
He charts the growth of digital tech from the pre-1980s to today:

The financial cycles have highs and lows.

The product cycles relentlessly evolve, from incubation to growth (and mass adoption). pic.twitter.com/7F3ofamEjZ

— Misha (@MishadaVinci) July 3, 2022
Web3 has barely emerged from its 'incubation phase.'

To understand where it's headed, we cannot listen to the naysayers.

According to Chris, we must observe the product cycles and 'the enthusiasts who see possibilities where others don't.'

— Misha (@MishadaVinci) July 3, 2022
Here is the must-read blog post: https://t.co/Rx0fccJuui

— Misha (@MishadaVinci) July 3, 2022
I read this soon after it came out. Twitter told me it was out.

— Paramendra Kumar Bhagat (@paramendra) July 3, 2022
In 'Staying Positive' @fredwilson cuts through the noise:

'There are people out there declaring tech is dead and web3 is over.

Ignore all of that, focus yourself and your team on building and move forward with optimism and positive energy.'https://t.co/rR6IgBWtC8

— Misha (@MishadaVinci) July 3, 2022
This "downturn" is not even remotely close to the nuclear winter of Web 1. This is a blip.

— Paramendra Kumar Bhagat (@paramendra) July 3, 2022
I don't understand why there is not a greater emphasis on electric buses. Self-driving might be easier for buses on set routes, no?

— Paramendra Kumar Bhagat (@paramendra) July 3, 2022
"I've made less than five of these in my career, over almost forty years." This is surprising to me. But you do have an in-built early-stage bias. You take pride in being able to spot.

— Paramendra Kumar Bhagat (@paramendra) July 3, 2022
So are you going to give me a book advance? I also have a book idea for corporate culture. Sita: A Novel About Women Spanning Five Generations And Two Geographies https://t.co/Ibusw7YuC4

— Paramendra Kumar Bhagat (@paramendra) July 3, 2022
For the first time, I have a product and will give you that 10B exit. Will approach you over email soon. You get a Board seat for free, with or without the investment! ;)

— Paramendra Kumar Bhagat (@paramendra) July 3, 2022
but this is how you get yourself the highest return ---- come early

— Paramendra Kumar Bhagat (@paramendra) July 3, 2022
Educate us more on this.

— Paramendra Kumar Bhagat (@paramendra) July 3, 2022
The shit grown ups post for "social validation likes" and attention. https://t.co/BvJL9kACpZ

— Gurbaksh Singh Chahal (@gchahal) July 3, 2022
We can't call George Floyd's murder "the George Floyd incident" or similar ever. We have to call it what it was. A public lynching. Murder. Killing. Etc.

— Arlan 👊🏾 Free Brittney Griner (@ArlanWasHere) July 3, 2022
some founders are good at selling a product to customers. some are good at selling a vision to vcs

both are valuable skills

— houck⚡️ (@callmehouck) July 3, 2022
The realest startup founders tell you it's day 1 even though it's July 3rd.

— Andrew Gazdecki (@agazdecki) July 3, 2022
This photo IS sad, though. Why do you not see that?

— Paramendra Kumar Bhagat (@paramendra) July 3, 2022
These photos were taken within minutes of one another of the same dog. In the first, he's vigilant, watching a stranger approach the door. In the second, he's giving me his most pitiful "How about a belly rub?" look. He knows how to get what he wants. pic.twitter.com/KGZyIkmw5u

— LarryAlexTaunton.com (@LarryTaunton) July 3, 2022
🏡 The 2022 Housing Market In 5 Charts 📈

1. The US Housing Market Is Slowing Down.

There are 25% more homes for sale than a year ago. pic.twitter.com/spGlUe16Sr

— Nik Shah 🏡 (@NikhaarShah) July 3, 2022
Highly recommend squeezing some lemons and limes, making some simple syrup, adding some seltzer and putting in a sprig of garden mint. pic.twitter.com/33yBoy5Yl5

— Lisa Lucas (@likaluca) July 3, 2022
Nobody will remember:
- Your salary
- Your fancy title
- How 'busy' you were
- How stressed you were
- How many hours you worked

People will remember:
- The one time you barfed in math class after being dared to eat Cheetos dipped in public-school-lunch ranch dressing https://t.co/EdpoYLIAqZ

— Paul Griffiths (@paul_griffiths) July 3, 2022
Positive developments for crypto policy in the EU this past week which went largely unnoticed.

"Yesterday, the EU reached a landmark agreement...delivering the most comprehensive regulatory framework in the world and a single rule-book across 27 countries." https://t.co/44LhoqJidZ

— Brian Armstrong - barmstrong.eth (@brian_armstrong) July 3, 2022
The #Cryptocrash Is A Case For #Crypto #Regulation https://t.co/9IGdel9Lfe#bitcoin #ethereum #NFTProject #NFTs #NFT #crypto #cryptocurrency #cryptocrash

— Paramendra Kumar Bhagat (@paramendra) July 3, 2022
After nomading for quite some time now, I think the optimal breakdown in time (if you want to live in a city) is winters in Mexico City and summers in Berlin

— jim (@0xJim) July 3, 2022
Only 0.26% of population can own 1 #BTC.

— Binance (@binance) July 3, 2022
2 Hours Left!

Current bid : 22 SOL pic.twitter.com/nNTD7F04WF

— Reza Afshar (@rezaafsharr) July 3, 2022
I've seen thousands of people leave bitcoin and become Ethereans, but I can't think of a single person who has left Ethereum to commit all of their time to bitcoin. That ought to tell you something.

— superphiz.eth 🦇🔊🐼 (@superphiz) July 3, 2022
If you won't sleep nights and weekends in your 20s, you won't have a successful career. Sorry.

— Mudit Gupta (@Mudit__Gupta) July 3, 2022
👏🇺🇸🇺🇦 When you see fireworks, remember the real bombs they symbolize. https://t.co/h6fDMxQkY5

— Garry Kasparov (@Kasparov63) July 3, 2022
Dall-E: will replace designers

Copilot: will replace engineers

OpenAI: will replace copywriters

Product Managers are safe because AI can't sit poolside drinking margaritas while giving thumbs up emojis in Slack yet.

— Chris Bakke (@ChrisJBakke) July 3, 2022
Swiss Alps pic.twitter.com/XlR5TCka3V

— Magical Nature 🥀🌿 (@_nature_explore) July 3, 2022
July 3, 2022
Is SEO still relevant even?

— Paramendra Kumar Bhagat (@paramendra) July 3, 2022
Travelling solo: $150

Travelling with wife and kid: $15,000

— Trung Phan (@TrungTPhan) July 2, 2022
1) VC is the businesses of identifying founders who are outliers

Some folks think outliers are born, given gifts that others havent

In my experience, outliers arent born theyre made. They arent more gifted than others, theyre just more selfless, work harder and focus more.

🧵

— Rick Zullo (@Rick_Zullo) July 3, 2022
I'll be writing a therapeutic wrap of my Europe for my newsletter: https://t.co/dUm3cB1CIq

It will include this meme: pic.twitter.com/YfHqeOh98Z

— Trung Phan (@TrungTPhan) July 2, 2022
Unofficial list of biggest travel expense hits with wife + kid:

— can't take awful flights (and have to pay kid seats)
— can't crash on couch/hostel
— can't subsist on one baguette and beer the entire day
— have to buy souvenirs
— have to splurge on hotel bottled water

— Trung Phan (@TrungTPhan) July 2, 2022
So many good comments https://t.co/I6eWSipItn

— Trung Phan (@TrungTPhan) July 2, 2022
so many https://t.co/svSvcMmAb8

— Trung Phan (@TrungTPhan) July 2, 2022
Snacks really get you, too (have them at every stop) https://t.co/lvC1HE2AAI

— Trung Phan (@TrungTPhan) July 2, 2022
My worst: I once added 36 hours to an Air Asia flight in order to save $50 https://t.co/ePZABjNwvY

— Trung Phan (@TrungTPhan) July 3, 2022
One month later: "Well, she enjoyed it for about a week and then wanted a different $600 toy"

— Sergey Markov (@sergeyma) July 2, 2022
Traveling with kids is like preparing for a moon landing

— SJS (@santandrea) July 2, 2022
Traveling solo: 0 seconds worrying about bathrooms

Traveling with wife and kid: encyclopedic knowledge of where and when all bathrooms are

— Vladislav Ginzburg (@vlad_ginzburg) July 3, 2022
Turns out the wife and kids don't appreciate the self discovery of a $7/day hostel where you room with 12 other people

— adib.eth (@adibchyy) July 2, 2022
I read this, while on vacation, waiting outside a store while my wife and kids shop. This is the millionth store this week.

— Saibal Chakraburtty (@schakrab) July 2, 2022
Me traveling with 1 carry-on. My wife 3 bags, 2 of 3 not meeting the 50lb weight limit. "I'm not sure what I'm going to wear each day! I need multiple options"
We are spending a week on a beach!

— Roxbury Jewelry (@RoxburyJewelry) July 3, 2022
My (ex) wife was livid when I suggested we sit separately so I could save like $300 in ticket fees on a 2-hour flight.

I was like "we literally have headphones on and watch separate movies the entire flight"

— Twit/er Survey Selectee (@coninthecloset) July 3, 2022
Adult kids traveling alone: $150

Adult kids traveling with parents: $15,000

— Karen Morgan (@karenmzzz) July 2, 2022
International travel with kid, the things I have carried:
2 check-in bags
2 cabin bag
1 laptop bag
1 diaper bag
1 baby stroller
1 baby car seat
Then the full day n night busy in feeding them

— Asutosh (@getasutosh) July 3, 2022
Travelling solo:-- PRICE-'LESS' (No use of them) memories
.
Travelling with wife and kids :- "PRICELESS "(something which money can't buy) memories..

Choose either ,love and fun...or money

— pratik jain (@Pratik2358) July 3, 2022
With kids you also need the most direct flight, overnight. Irrespective of cost.

A 10 hour daytime flight with kids is a mistake you only make once

— Joel Basson (@joelbasson) July 3, 2022
Last time, my hand luggage was 31kg and none of it was mine.

Good thing the airline had no weight limit, provided you could get it into the overhead unassisted.

Lifting weights real life use case.

— Warren 🇬🇧 (@writingbywarren) July 3, 2022
Very true.

Balance me real quick, @TrungTPhan!

Thread 🧵 ??? pic.twitter.com/CPAOOTJZl4

— Stalin Kay (@stalinkay) July 3, 2022
lol FACTS. don't forget the bungee cord - hack i saw from another dad last time at the airport. pic.twitter.com/zZ0prWpevO

— djwalkoff (@djwalkoff) July 3, 2022
Solo is bootstrap
Family trip is like VC money

— Neeraj Tyagi (@NeerajEmotion) July 3, 2022
Building family memories: priceless

— Dividend Hero💰 (@HeroDividend) July 2, 2022
and experience:
traveling solo: 🌟🌟🌟🌟🌟
traveling with wife/kids: (need another vacation)!

— Siyu Li (@siyul) July 2, 2022
I'm At CPH airport now, wife and kids will be in Norway (with family) for another 19 days. Pretty sure cost per day will increase while I'm gone, despite one less mouth to feed and no more paying for accommodations or rental car. Make it make sense!

— Mr. Lebby (@Lebbyscorner) July 3, 2022
Conclusion: If you want to see the world, do it right after college!

— Carlos Montufar (@selvaalegre) July 3, 2022
'Down to Gehenna or up to the Throne, He travels the fastest who travels alone.' Rudyard Kipling

— Cryptopresence (@cryptopresence) July 3, 2022
Well, I remember one time I wish I had paid the extra 5€ to travel "1st class" train to Balaton, Hungary. Took 2nd and travelled 8hrs on Soviet era carriages, no airco, just above 40 temps. I probably had a heatstroke…

— curious corn, gilded cage (@curious_corn) July 3, 2022
Can confirm.
My cheapest and best trips were with us sleeping in the car, cleaning up in the local breakfast place and bathing at the beach 👍🌊🏄

— Gamer Reserve (@stableguvnor) July 2, 2022
Traveling by myself: I'll sleep in my car and eat a bagel I brought from home

— Kern the Fern (@KerntheFern) July 2, 2022
I used to have an app that would show cheap flights taking off in the next 24 hours, and I'd just go for a weekend! It seems unimaginable now!

— PK (@kramerp33) July 3, 2022
How much if your wife travels solo?

— Sadia Haque (@Sad_Haque) July 3, 2022
2) Selflessness: Great founders recognize the power of people. They sacrifice economics to bring on the best talent. They dont extract every inch, they find ways to make all stakeholders better off. They recognize the long-term value of partners exceeds short-term economics.

— Rick Zullo (@Rick_Zullo) July 3, 2022
3) Work Harder: Sweat is the great equalizer. The founders I partner with work their butts off. They EARNED their success via perseverance, it wasnt LEARNED in a book. They take nothing for granted, treating each step of the day as an opportunity to get ahead of the competition.

— Rick Zullo (@Rick_Zullo) July 3, 2022
4) Focus: We often say fortune favors the focused. Its a big reason we prefer vertical > horizontal, but we see compounding advantage of focus within our founders. They focus scarce time/resources on being the BEST at isolated objectives, improving their odds of success.

— Rick Zullo (@Rick_Zullo) July 3, 2022
6) Increasingly convinced what separates our firm from others is the ability to see beyond traditional short-form ways to evaluate talent (which are laden w/ bias) to give proper time/attention to understanding the person behind the company and their ability to become an outlier. https://t.co/emh2mesBpx

— Rick Zullo (@Rick_Zullo) July 3, 2022
IMO, there's a real incongruity in the industry.

VCs claim they look for outliers, but especially at early stage, most default to pattern-matching or measuring signals they're comfortable with.

Confirmation bias is rampant. Leaves opportunity for the best to spot anomalies.

— Archibald Swearengen (@RodTodd10) July 3, 2022
As humans, our automatic setting is bias. Unless, you realize this and take steps to overcome this.

My favorite example is @dscheinm @KiteVC investment in @ericsyuan @Zoom

Investors were biased against Eric because his English wasn't good... https://t.co/IRnC4tAyfi

— Tony Nguyen @ Chief People Evangelist 🦄 #Culture (@freeagentglobal) July 3, 2022
Most of success is risk taking ability.

If BigTech / IB / Consulting will pay you $500K a year in your late 20s are you willing to bet on yourself?

— Jeremy Baksht 🤖 (@JBaksht) July 3, 2022
The Supreme Court has ruled that Oklahoma can prosecute non-Native Americans for crimes committed on tribal land when the victim is Native American. https://t.co/9oFIGvALv8

— ABC News (@ABC) July 3, 2022
"Learning never exhausts the mind." - Leonardo da Vinci

— Pomp 🌪 (@APompliano) July 3, 2022
New morning routine… picking fresh mangos from our tree pic.twitter.com/7CZFvQxLiU

— Helen 🚀 SwagUp (@hi_rankin) July 3, 2022
Lots of assets claiming to be a hedge against inflation only for it to turn out that holding cash and watching its purchasing power decline -8.5% become the best strategy of the year.

— Dare Obasanjo (@Carnage4Life) July 3, 2022
Just quit my job and took a gap year from Wharton.

Trying to learn to code, can I get some advice?? 🥺 👉👈 pic.twitter.com/biWfkQdhIJ

— dengdeng (@dengdengspams) July 3, 2022
So I'd get stuck in tutorial hell, uncertainty, constantly switching languages

The biggest most non obvious thing that helped is becoming friends with and getting on lots of zoom calls with people who can code. You learn so much by osmosis

— sarv (@SarvasvKulpati) July 3, 2022
Funny cause I am currently in tutorial hell rn 😭😭

— dengdeng (@dengdengspams) July 3, 2022
For example, the table that shows a player name, and a number.

Google how to do that.

Then pick the next thing. How to make the table look good with CSS.

Google how to do that.

Then the next thing. How to pull the score from a file and display that >

— Josh Dance (@JoshDance) July 3, 2022
best advice I can give you is to learn by building stuff. And learn to build stuff by
1. learn the basics of the web and JS, HTML, CSS
2. learn what websites have good docs and examples
3. learn to google things

— Scott Moss (@scotups) July 3, 2022
Yea udemy courses, I'd recommend starting with html and css. Then add JS, then veer into some react or angular. And from there you can basically go balls deep in any other language cuz you'll have the basics and shet down.

Also use my courses go on sale for like 13 bucks a lot

— tuturu 🥑 (@tuturuoo) July 3, 2022
harvard cs50 free course on EdX

— anarueda.eth 🌈🌳 (@ruedart) July 3, 2022
- You don't need to memorise everything
- Senior developers google stuff all the time
- Search the exact error message you see early on
- Modern tools/libraries help, but start with the fundamentals first
- You can't learn everything
- Sleep on a problem / take walks

— Joost Schuur (@joostschuur) July 3, 2022
This poetic tweet from @chriscantino sums up the current web3 ethos:https://t.co/qsztOV1AwL

— Misha (@MishadaVinci) July 3, 2022
In 'Web3 Use Cases: Today' @packyM dives deep into current use cases.

From Defi protocols that transform banking for the unbanked and those without credit

to NFTs which transform ownership for artists, and much more.
https://t.co/P4OrP9lslX

— Misha (@MishadaVinci) July 3, 2022
In 'Web3 Use Cases: The Future, Packy looks into what will come on stream in the next few years and the next few decades.

He notes how web3 will influence how we design traditional economies and institutions, and even economic and governance models.https://t.co/ZRbwRCLvzo

— Misha (@MishadaVinci) July 3, 2022
And for those who need tangible proof, @solanamobile announced they're building a web3 mobile phone.

The device will cost around $1,000 and be available for delivery in early 2023.

Here's @aeyakovenko with more:https://t.co/fDBuo6KehW

— Misha (@MishadaVinci) July 3, 2022
This week, NFT musician and artist @ImanEurope was made a voting member of the @RecordingAcad.

That's the Grammys stepping into the future.https://t.co/m4alheKW23

— Misha (@MishadaVinci) July 3, 2022
Meanwhile, the @nytimes featured artist, activist and web3 trailblazer @nadyariot of @pussyrrriot.

Read how she uses web3 to raise millions and create new possibilities for artists, women and oppressed humans. https://t.co/yHSFRA6M4j

— Misha (@MishadaVinci) July 3, 2022
I would like to collaborate with her and @Kasparov63 and @variainayurt and @DennisNovikov and @alexromanovich on Russian democracy. #Podcast: #Democracy For #Russia, #China, #SaudiArabia https://t.co/XmU7tPs71z #spotify https://t.co/O6PuttWTXo #anchor

— Paramendra Kumar Bhagat (@paramendra) July 3, 2022
Finally, the proof of legitimacy is regulation.

Here, Sen Kirsten Gillibrand discusses a new piece
of bi-partisan legislation.

Its goal: encourage innovation in the digital assets markets and protect consumers through thoughtful regulation.https://t.co/TtLEZjiypw

— Misha (@MishadaVinci) July 3, 2022
Some six year olds play with other kids in the park. I was built different. pic.twitter.com/94jwynF23f

— Hudson Jameson (@hudsonjameson) July 3, 2022
Biden should speak to Vitalik about how to lower gas prices

— sassal.eth 🦇🔊🐼 (@sassal0x) July 3, 2022
Boom Boom! Ukraine takes out 20 Russian officers and personnel. #SlavaUkraini #HIMARS send them more! https://t.co/McTwfbW0Uf

— John Spencer (@SpencerGuard) July 3, 2022
Banks now use #bitcoin for reserves. Probably nothing.

» Bank for International Settlements to allow banks to keep 1% of reserves in Bitcoin https://t.co/4ge46zZMWE

— CZ 🔶 Binance (@cz_binance) July 3, 2022
the primary unique value of blockchains is

— david phelps (🐮,🐮)(🃏,🃏) (@divine_economy) July 3, 2022
My wife and I haven't had the kids since Friday 😳 we've ran out of things to do, what do y'all people with no kids do on Sundays?

— isai.btc (@IsaiBCortez) July 3, 2022
US Politics used to be about solving problems and progress.

Now it's about taking credit when the economy is doing well and assigning blame when it isn't.

Success has a thousand fathers, failure is a bastard.

— Alex Macdonald (@alexfmac) July 3, 2022
The bees think I'm a pervert because I keep watching them get their flower on.

— Lisa Lucas (@likaluca) July 3, 2022
We will continue to fund it and employ the world's largest COVID journalist team.

Just keep this in mind if you are missing out on any of this coverage right now.

You can thank the trolls @BusinessInsider, @ThisIsInsider, @HBlodget for what they tried to do with @BNNBreaking.

— Gurbaksh Singh Chahal (@gchahal) July 3, 2022
July 3, 2022
Too much water? :)

— Paramendra Kumar Bhagat (@paramendra) July 3, 2022
Creating a successful game is incredibly difficult.

I've been a gamer for almost 50 years, authored dozens of articles, launched two gaming startups, advised gaming companies on strategy, and played competitively at a world's level.

These are the best games I've ever played.🧵

— Mariano González Vasconcelos | mgv.eth (@mgv_vc) July 2, 2022
2001 Backgammon (Chicago)

Ever wondered why every backgammon set comes with a large die (the cube)?

Well, the cube transforms this game from a simplistic luck-based racing game to the brilliant strategy game that it truly is.

Game Design Tip: Properly balance skill and luck. pic.twitter.com/iW9uwcf8eR

— Mariano González Vasconcelos | mgv.eth (@mgv_vc) July 2, 2022
2006 Settlers of Catan (Board Game)

Originally released in 1995, the German team behind this game, really cracked the code on board games: perfect game duration, always-on model, infinite boards, and multiple winning conditions. Genius.

Game Design Tip: Research is paramount. pic.twitter.com/6jbHpBB9Eo

— Mariano González Vasconcelos | mgv.eth (@mgv_vc) July 2, 2022
2018 Golf (Home)

While I have played golf on and off for most of my life, it wasn't until a few years ago that I really dedicated myself to it.

A game that can be played competitively at any age or skill level.

Game Design Insight: Handicapping can increase game longevity. pic.twitter.com/DaoJN6wtyt

— Mariano González Vasconcelos | mgv.eth (@mgv_vc) July 2, 2022
the government has done such a good job solving our problems boy howdy we should probably just give those rock stars even more power to determine the outcome of our lives

— Edward Snowden (@Snowden) July 3, 2022
July 3, 2022
It costs me $8.40 to fill my @Tesla from empty to full and I can go 360 miles. Electric > Gas@WholeMarsBlog

— Robert Garrett (@garrettsite) July 2, 2022
People love dunking on play-to-earn but:

*Investing* alone won't get billions of people to join crypto.

We need ways to put crypto in the hands of those with no savings.

— Alex Svanevik🐧 (@ASvanevik) July 3, 2022
This man is literally the President of the United States and his plan to bring gas prices down is tweeting at gas stations https://t.co/boOnQuUoSO

— Dr. Parik Patel, BA, CFA, ACCA Esq. (drpatel.eth) (@ParikPatelCFA) July 3, 2022
58% of Americans are living paycheck to paycheck, including 30% of those earning $250,000 or more.

— unusual_whales (@unusual_whales) July 2, 2022
Some of you don't know that I started in cryptocurrency with bitcoin in 2011. I've learned enough to know that bitcoin is no longer a good fit for my goals and Ethereum is. I say this because it's not too late for other bitcoiners to make a change. It's okay to grow as a person.

— superphiz.eth 🦇🔊🐼 (@superphiz) July 3, 2022
Crazy how many ways you can get rugged in crypto

Phished for your private keys
Sign a malicious transaction
Bought the wrong coin/NFT with the same name
Team rugs a project
RPC gets compromised
Token economics break (TIME, Luna)
Protocol exploited
Cefi institution loses ur money

— jim (@0xJim) July 3, 2022
VCs:

"The founders told me they were 'heads down' working on the product.

Yet, the CEO averages 14 tweets per day and the cofounders are at every VC happy hour.

Now why is that?" pic.twitter.com/Wvsv0Sutmx

— Reed McGinley-Stempel (@McStempel) July 3, 2022
Pet peeve:

Calling bootstrappers who start up a company to millions in revenue – "lifestyle businesses"

Calling people who raise money to support their "founder lifestyle" and avoid adjusting their intellectualized vision to something real & sellable – "startup founders"

🤷‍♀️

— Andreas Klinger 🏝 (@andreasklinger) July 3, 2022
This is a mathematics joke. pic.twitter.com/iUExIdV64o

— Cliff Pickover (@pickover) July 3, 2022
Atheism is inconsistent with science, says Dartmouth physicist Marcelo Gleiser
Is it saying too much to say something doesn't exist when you have no evidence either way? ......... Dr. Gleiser reminds us that we are on an "island of knowledge" in the middle of an "ocean of the unknown." As knowledge advances, we become more aware of what we don't know. ....... Lord Kelvin, a brilliant British scientist of the 19th century, claimed that flight was impossible and that X-rays were a hoax. Albert Abraham Michelson, an American physicist also working just before the relativistic and quantum revolutions in physics, suggested that the laws of physics had all been worked out and that the only task left was to improve accuracy in measurement. .........
Tell me you're about to file for unemployment without telling me you're about to file for unemployment.

"I just got a job at @thisisinsider."

— Gurbaksh Singh Chahal (@gchahal) July 3, 2022
Your startup can create such a large competitive advantage by having really great customer support.

- phone support
- email support
- live chat
- up to date tutorials
- 24/7 availability

Not rocket science but it really works. Be the "Zappos" of your market.

— Andrew Gazdecki (@agazdecki) July 3, 2022
Something to think about . . . pic.twitter.com/uNljjHqeOF

— Documenting Bitcoin 📄 (@DocumentingBTC) July 3, 2022
They tried to protect the consumers, right?

— CZ 🔶 Binance (@cz_binance) July 3, 2022
Given the events of the previous week, Russia's brutal attack on Ukraine, NATO's events, and even today's Belarus' desire to enter the war, I believe we are at least 70% on the verge of war within the next year.

I'm hoping I'm wrong, but all indications are there.

— Gurbaksh Singh Chahal (@gchahal) July 3, 2022
Parents of teen wounded in gunfire at Oxford High School in Michigan suing gun store that sold firearm used to kill four students and injure seven othershttps://t.co/atAIb3EV4k

— New York Daily News (@NYDailyNews) June 30, 2022
Polygon Blog